* Mensaje solo en inglés sobre la blogger catalana de Let me feel like a doll.
* Post solo in inglese sulla blogger spagnola da Let me feel like a doll.
Let me feel like a doll

is one of the Spanish blogs I enjoy the most. Laia started the blog just some months before I did and she's one of those bloggers you seem to know for a long time, even if I haven't met her in person.
She really has some of the cutest clothes and it's been difficult to choose just some of her pictures to post them here! (visit her blog to see the rest!).
* name, city & country:

Laia, Barcelona, Spain.
* birthday

: 19th of April.
* blog / twitter
other webs you have:
Tumblr
/
FBpage
* occupation:

Fashion student, stylist and shop assistant.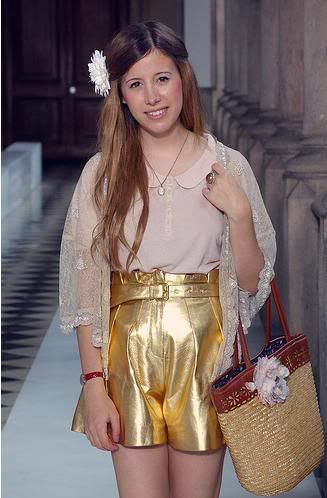 * you are inspired from:

the 50s and 60s, Versailles, Paris, the weather.
* what you like to do apart from blogging:

party, take pics, wear cute outfits, have meals with my friends,...
* favourite shops:

Topshop.... Lullaby vintage..... not many actually, I don't have time at all to go shopping recently but I have to say that Bershka has some really nice stuff recently and oh well, the KR store is great for indie designers from Barcelona.
* online favourite shops:

Asos definitely haha ModCloth is also pretty good, Solestruck for Jeffrey Campbells and Topshop online as well.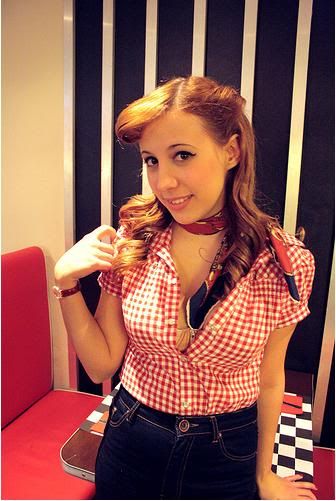 * favourite colours for this summer

: Pink, red and yellow :)
* favourite trend for this summer:

Californian pin up
.
* favourite clothes for this summer:

My lilac Vans and high-waisted denim shorts.
* item you LOVE to wear:

My Impassionated lipstick from MAC, hot pink ala Katy Perry.
* current...
favourite song:

Prodigy - Omen
.
book you are reading / if any:

Game of Thrones!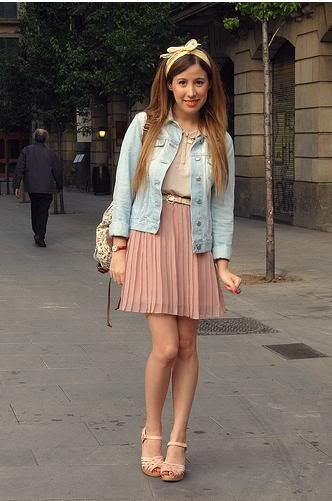 Would you share with us a

recipe

you love?
Mini burgers
: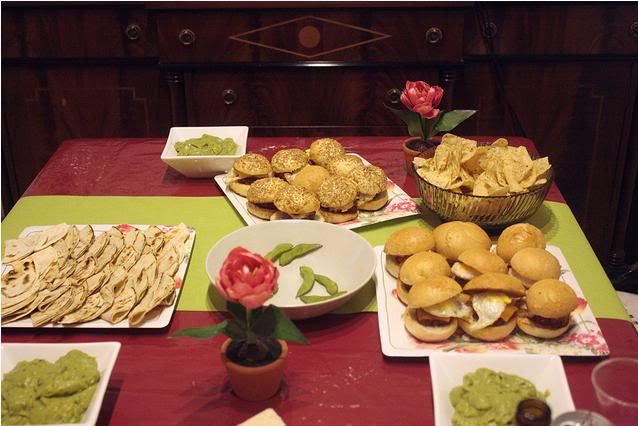 What you need:
- Meat for hamburgers
- Cheddar
- Quail eggs
- Small round breads
Preparation:
- Cook all the meat in small pieces (half of a normal burger, deppending on the bread) and add the pieces of cheese while they're still hot so it'll melt a bit.
- Meanwhile, make the little fried eggs. It is a bit more complicated than the regular thing since this kind of eggs are harder to break.
- Toast the bread a little bit, and put everything together! You can also add little slices of bacon if you like :)
All pics from Laia's Flickr and blog.
Mil gracias Laia!