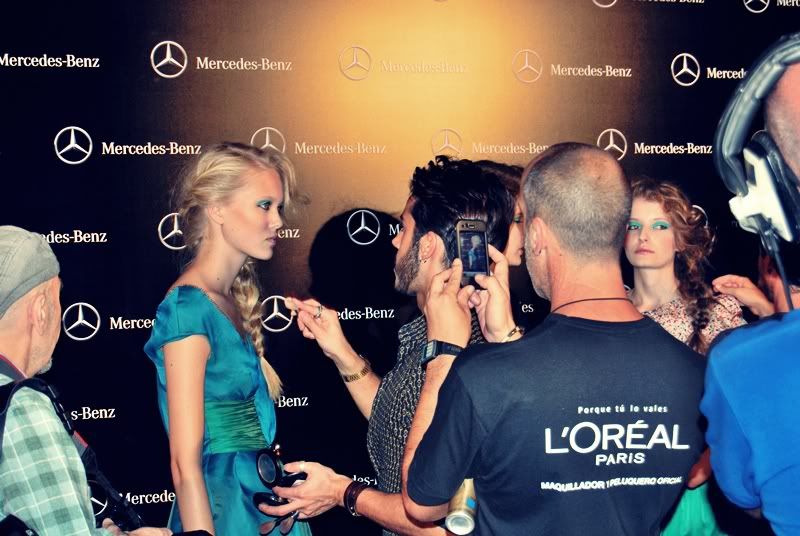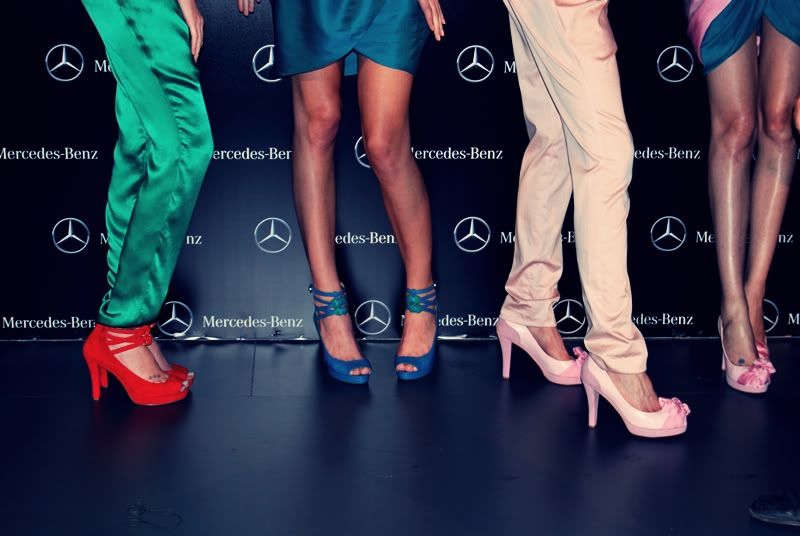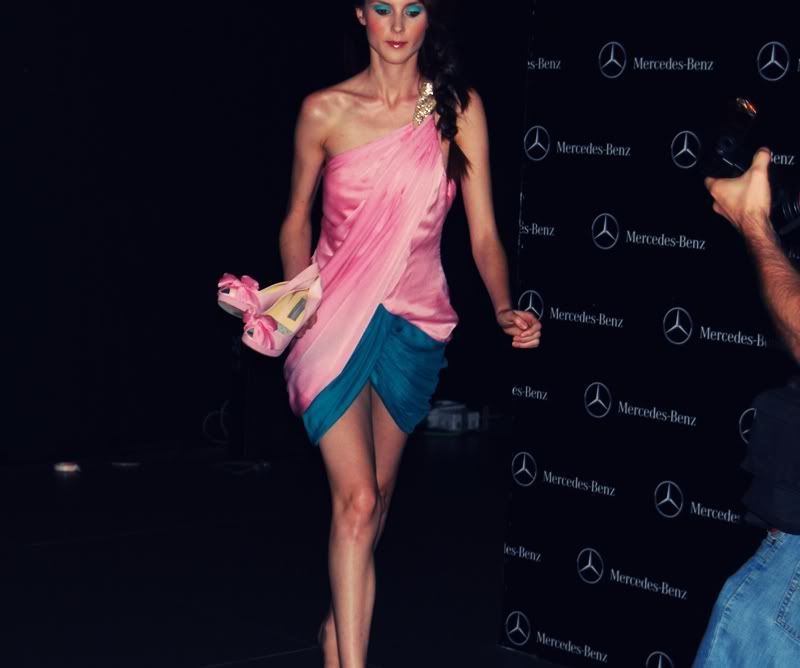 After the great work a team
: here are the

final touches
, and the

atmosphere

from the backstage.
The inspiration of this Kina Fernandez

spring-summer 2012

collection are the

details, colours, combination and textures

that come from moments, sensations, memories from a trip to Leh, a city lost in the heart of Himalaya, and caotic Varanasi, in

India

.
The

colours

: metallic-green and grey, pale pink and acid-green, blue, red... as you can see in the pictures we also find

gold

complementing the rest.
Silks, natural and light volumes, short dresses.
What we find is a sexy collection with

so much light

on it. It's definitely a way in which we haven't thought of India before: it's different and

fresh

.
PS. I still love the blue eyeshadows and the braids!
Después del gran trabajo de un equipo: aquí tenéis los

retoques finales

, y la

atmósfera

desde el backstage.
La inspiración de esta colección de

primavera-verano 2012

de

Kina Fernández

:

detalles, colores, mezclas y texturas

que vienen de momentos, sensaciones, recuerdos que quedan después de un viaje a Leh, una ciudad perdida en el corazón del Himalaya y la caótica Varanasi, en la

India

.
Colores

: verde metálico y gris, rosa palo y verde ácido, azul, rojo... además como podéis ver en las fotos encontramos el

dorado

complementando el resto.
Sedas, volúmenes naturales y vaporosos, vestidos cortos.
En resumen, encontramos una

colección

ligera, sexy y

con mucha luz

. Desde luego es una manera en la que no habíamos pensado en la India antes: es diferente y

fresca

.
PD. Me siguen encantando las sombras azules para los ojos y las trenzas!
Dopo il grande lavoro di una squadra: qui avete i

tocchi finali

, e l'

atmosfera

dal backstage.
L'ispirazione di questa collezione

primavera-estate 2012

di

Kina Fernandez

:

i detagli, i colori,
la combinazione e le trame

che vengono dai momenti, sensazioni, ricordi che a sua volta
vengono da un viaggio a Leh, una città persa nel cuore del Himalaya, e la caotica
Varanasi, in

India

.
I colori

: verde metallizzato e grigio, rosa pallido e verde acido, blu, rosso... come potete vedere nelle foto troviamo
anche dorato complementando il resto.
Sete, volumi naturali e leggeri, vestiti corti.
Troviamo una

collezione

leggera, sexy e

con tanta luce

. E' definitivamente una maniera
in cui non avevamo pensato nella India prima: è diversa e

fresca

.
PD. Io continuo ad amare l'ombretto blu per gli occhi e le treccie!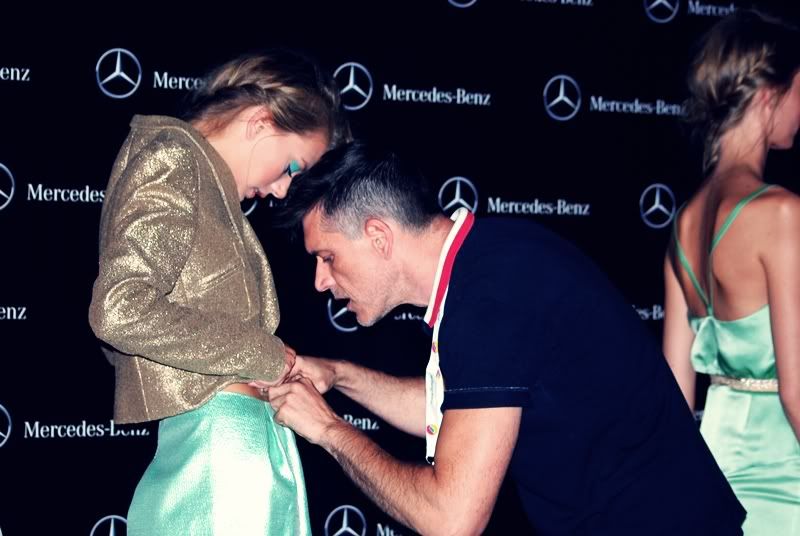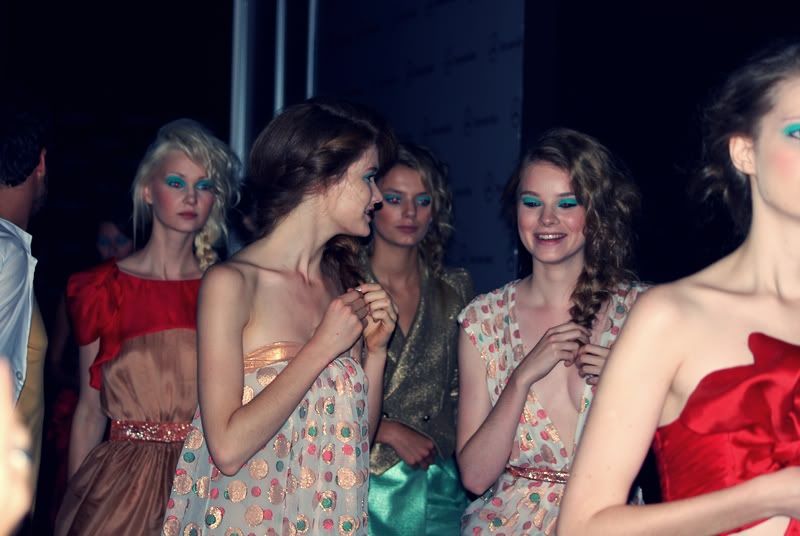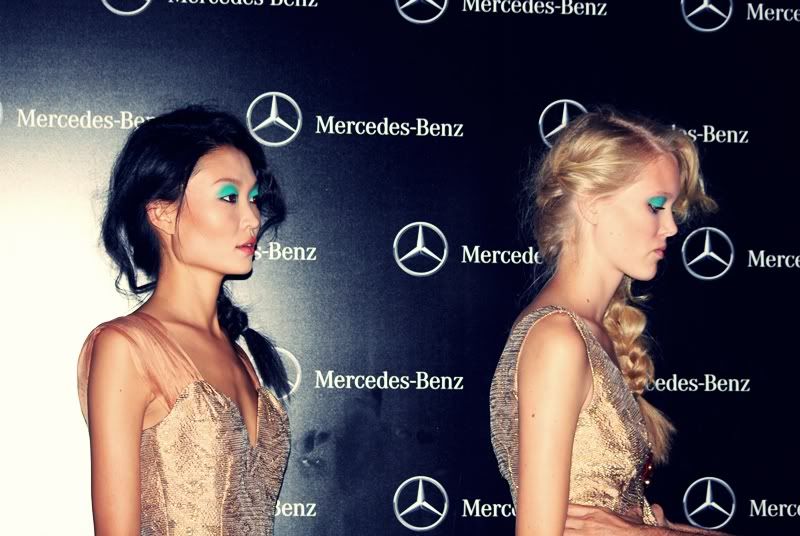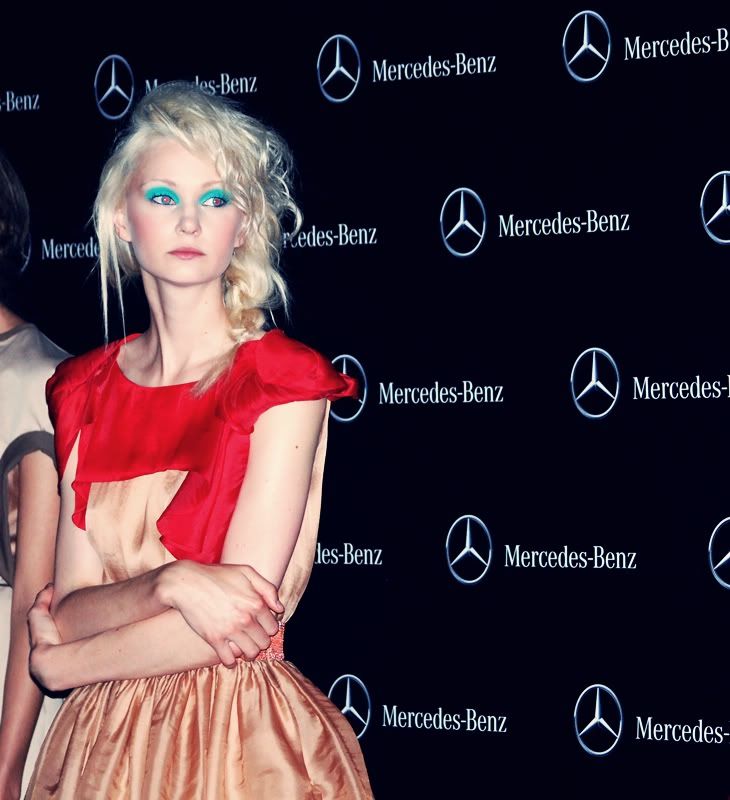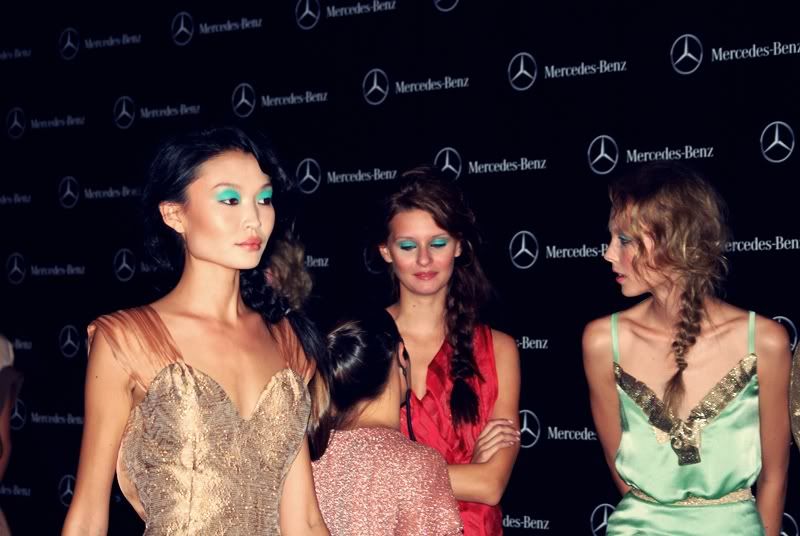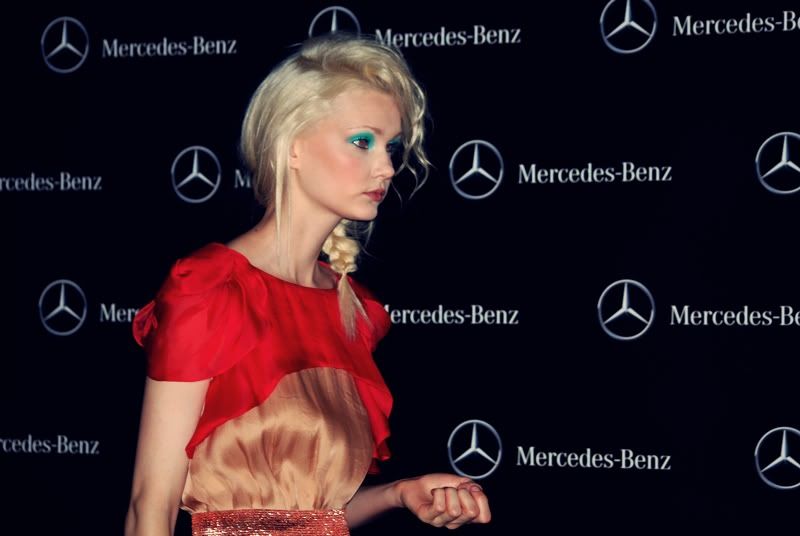 Photos taken by me at
Cibeles Madrid Fashion Week
.