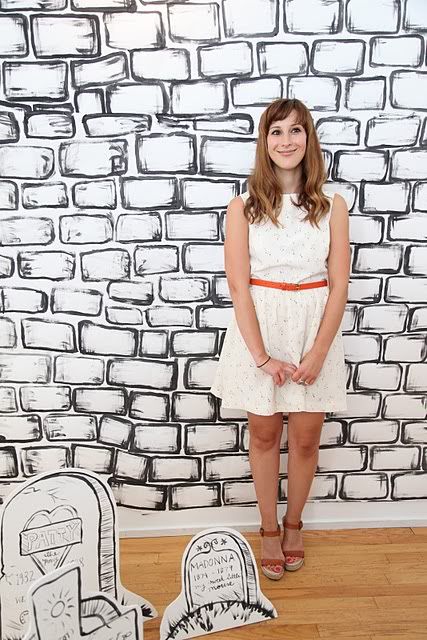 *designer Rachel Antonoff


I wanted to write about some of my favourite NYFW designers, but then I thought you probably have already seen so many things about them. And when I saw Rachel Antonoff spring 2012 presentation I knew I had to write about her. Rachel's presentations are so creative and unusual: the inspiration of this one came from Minnie Mouse fused with Wednesday Addams
and the haunted house sets were illustrated by Alia Penner.
Aren't they just wonderful?

She was asked by Fashionista if will she ever do a runway show and she answered: "You know I was actually thinking about doing a show because it's only like 15 minutes, and it seems like it would be so much easier than all of this!" But she added, "For me, a presentation gives me the chance to really let people into the world that exists in my head, the world where the clothes really come from. It's showing people that world, that really makes me love what I do."

Volevo scrivere su qualche mio designer preferito della NYFW, ma poi ho pensato che sicuramente avrete già visto tanti di loro. E quando ho visto la presentazione di Rachel Antonoff spring 2012 sapevo che dovevo scrivere su quella. Le presentazioni di Rachel sono così creative e poco comuni: l'ispirazione di questa viene dalla fusione di Minnie Mouse con Mercoledì Addams ed i set delle case stregate sono stati ilustrati da Alia Penner. Non pensate che siano bellissimi?

E' stata domandata da Fashionista se farebbe mai un runway show ed ha risposto che stava proprio pensandoci perché sono solo 15 minuti, e sembra che sarebbe molto più facile che tutto ciò! Però poi ha aggiunto: "Per me, una presentazione mi da l'opportunità di lasciare veramente alla gente nel mondo che esiste nella mia testa, il mondo dal quale vengono gli abiti. E' mostrando la gente quel mondo che mi fa amare quello che faccio".

Quería escribir sobre alguno de mis diseñadores favoritos de la NYFW, pero depsués pensé que seguramente habríais visto ya mucho sobre ello. Y cuando he visto la presentación de Rachel Antonoff spring 2012 sabía que tenía que escribir sobre ella. Las presentaciones de Rachel son muy creativas e inusuales: la inspiración de ésta viene de la fusión de Minnie Mouse con Miércoles Addams y Alia Penner ha sido la ilustradora de los sets de las casas encantadas. No pensáis que son preciosas?

Desde Fashionista le preguntaron si alguna vez haría un desfile y respondió que estaba justamente pensando en ello porque solo son 15 minutos y sería mucho más fácil que todo eso! Pero después añadió: "Para mí, una presentación me da la oportunidad de dejar a la gente en el mundo que existe en mi cabeza, el mundo del que viene la ropa. Es mostrando a la gente ese mundo que me hace amar lo que hago".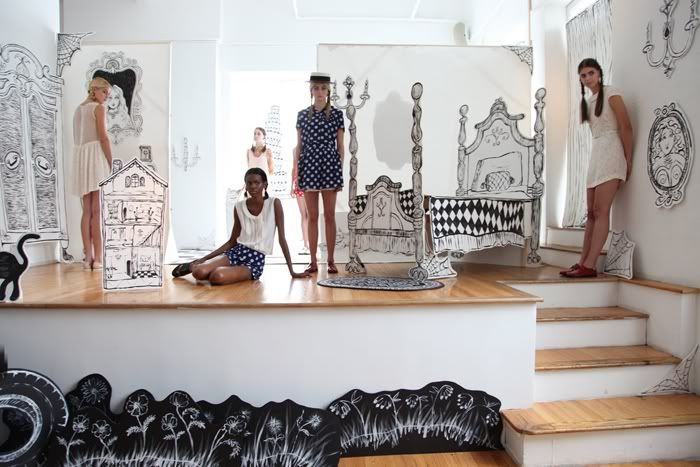 * The pictures are copyright of
Habitually Chic
.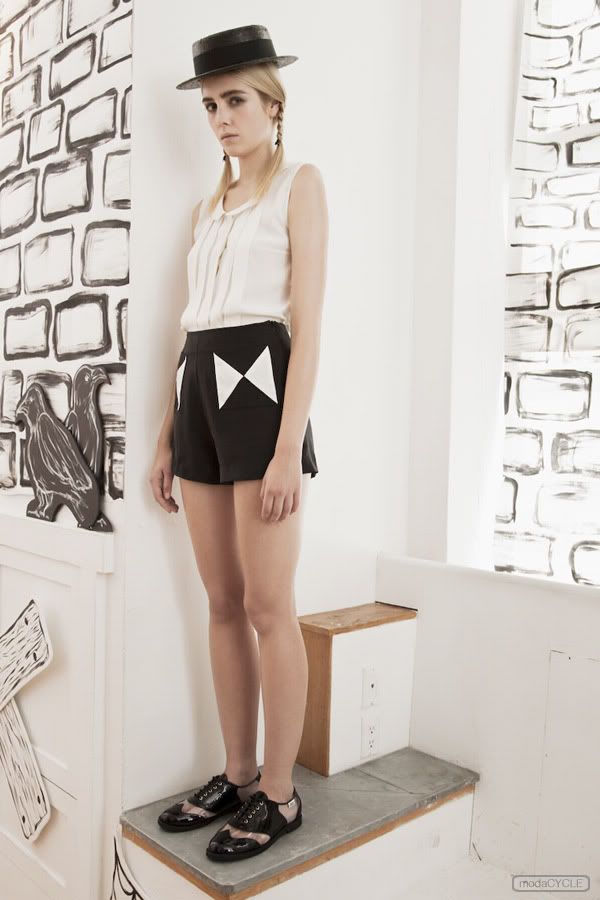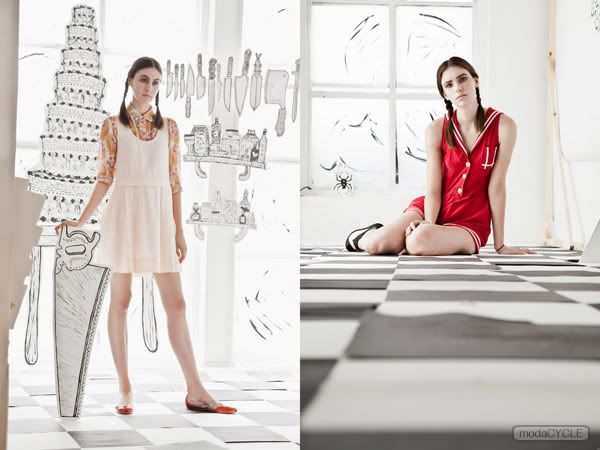 * The pictures are copyright from
modaCYCLE
All pictures from
modaCYCLE
,
Habitually Chic
.