I'm really so glad to post this interview as it's the first one I've done to a photographer (yay!) and I really admire her work. Some of you probably recognise some pics from Ruche lookbooks (I decided to post only Ruche pictures in this post - and will post some wedding pictures in the future)...
I still remember when I first saw the pics in the Ruche website and I fell in love with them. I couldn't stop looking at them, their beautiful light and I had to know who helped to make that!
Well, if you keep on reading you'll know some things about the photographer of those wonderful pics!
Hope you like it!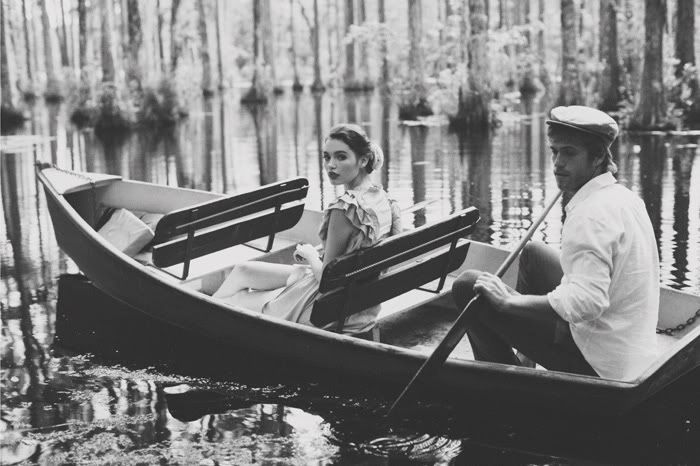 - Where are you from & live? / age.
I'm currently 28, and I was born and still live in sunny Orange County, California
.
- Since when are you a photographer?
I've been interested in photography since I was in high school, and I've been photographing professionally for 5 years
.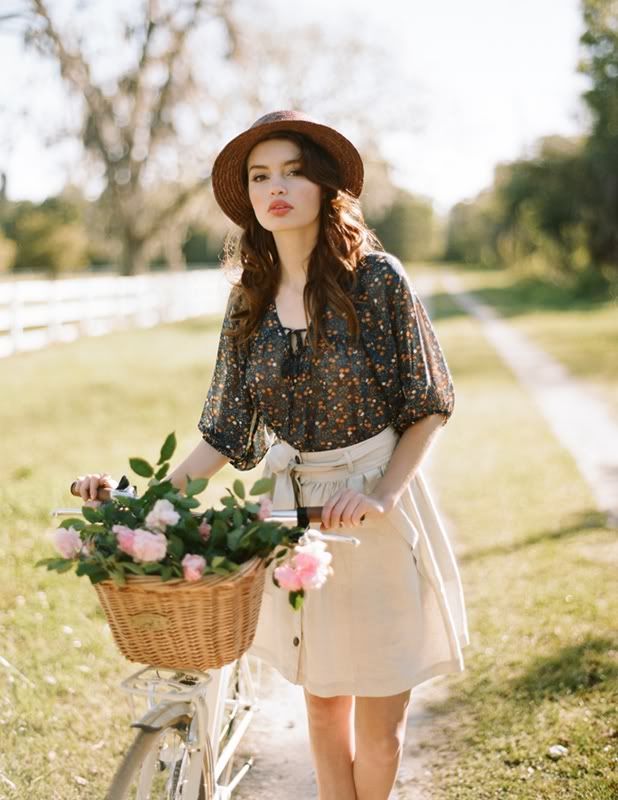 - Stephanie, is it you and your husband Isaac who work together
for this proyect. Can you please tell us, do both
of you take the pics or do you make different things?
My husband Isaac and I photograph weddings together as a team and work together in our office editing photos, answering e-mails and all the day to day studio work. For fashion and editorial work, I shoot while Isaac assists.
- Which camera (+lenses) do you use?
I shoot with a Canon 5D mark II and Contax 645 for film shots. We shoot with a variety of lenses, but my favorite is the 80mm 1.2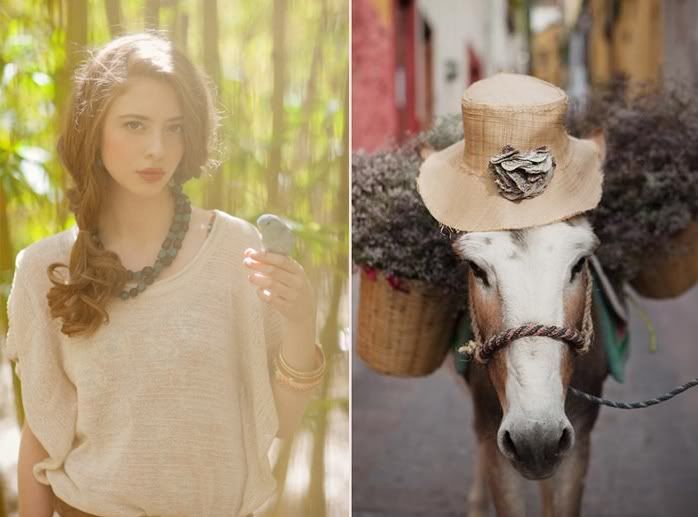 - "Liz + Michael engagement" & "Ruche early spring" have the same
location (it's in other sessions too!). For which session did you know that
place first? Other people saw it after that and asked you to make pics
there or was it your choice?
We are always on the lookout for places to shoot… constantly scouting! We knew of this place and once the persimmons were almost at their peak, we planned several shoots before they harvested the persimmons.
- Do the couples choose the locations, wear the props, etc., or is it you
who tell them?
Our couples usually ask us to pick the location. They'll let us know if they want to bring any props and they choose what clothes to wear.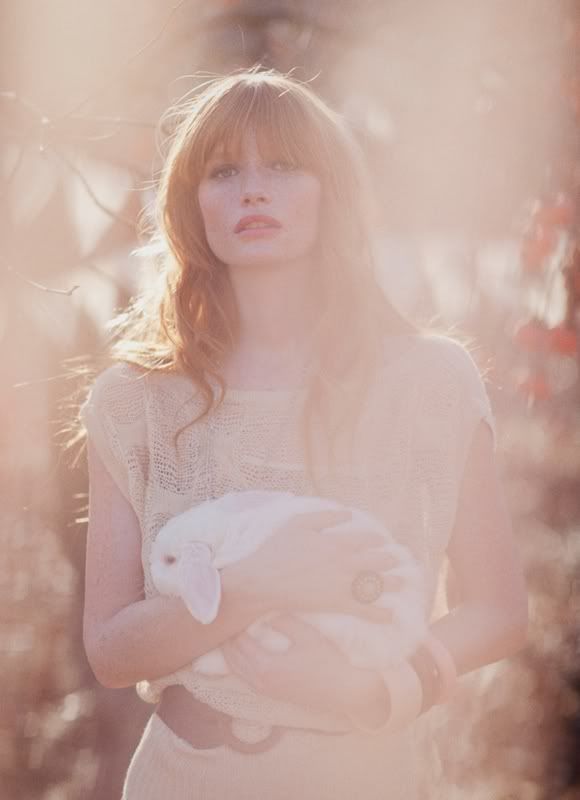 - What is your dream job?
Shooting for Anthropologie or J.Crew
.
- Where do you find inspiration?
Everywhere! By looking through fashion magazines, taking a walk in nature, watching films with stunning cinematography, looking at textures and colors…inspiration is really all around us once we start looking and dreaming
.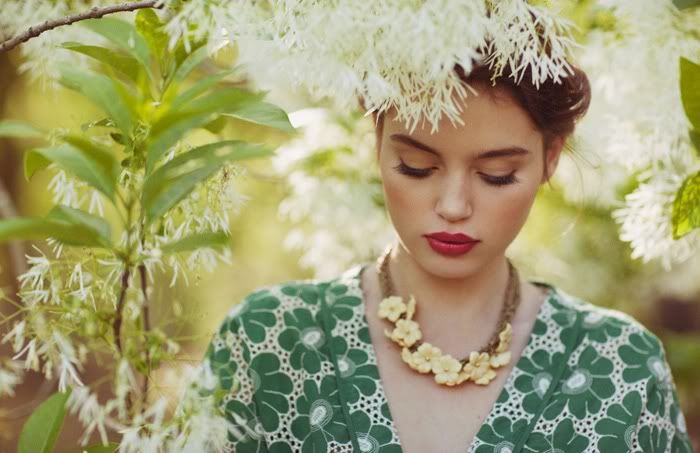 - What do you think it's the most important thing to take into
account in a photography?
The light is most important in photography!
- Your favourite photographer.
Tim Walker.
- Best advice you have received.
Find a way to make a living by doing what you love.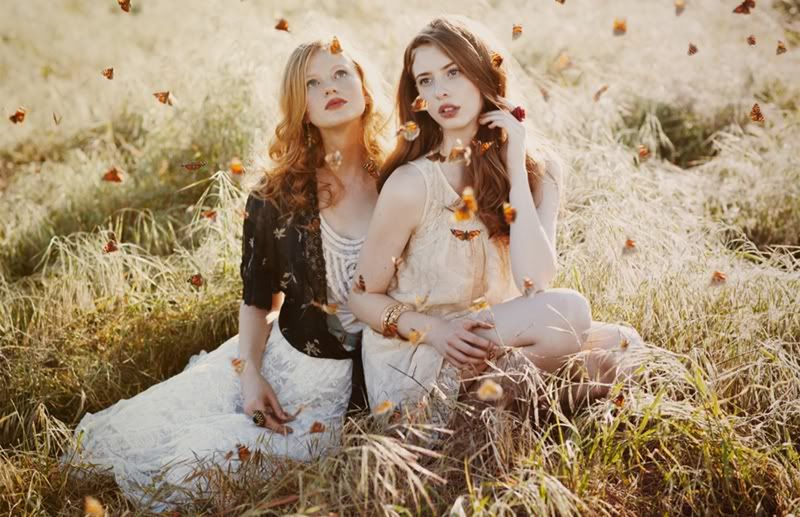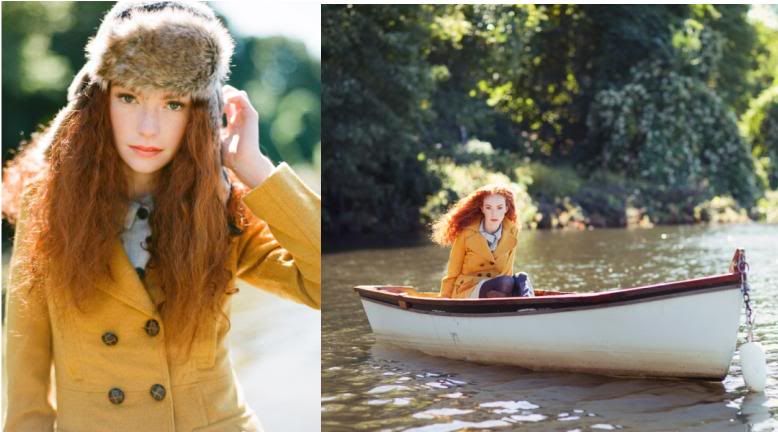 All pics by:
Stephanie Williams
(for
Ruche
):
blog
/
twitter
.
Thank you Stephanie for being so nice and giving me the oportunity to make this little interview!