Last weekend I met SAM at Lolina Vintage Café. We met in school years ago and we've met now thanks to fashion, it's been great to meet her again! She's an image consultant and fashion stylist too, and she writes the blog Fashion in the Street. She decided to start a section of interviews to bloggers with me, so you can read my interview in her blog here. Hope you like the pic we did in the café.
El fin de semana pasado quedé con una compañera del colegio en el Lolina Vintage Café, y allí estuvimos hablando de cómo la moda ha unido nuestros caminos de nuevo años después, os podéis imaginar la ilusión que tenemos las dos con esto! Susana (SAM en el blog) también es asesora de imagen y estilista y tiene su propio blog Fashion in the Street. Decidió inaugurar una nueva sección del blog de entrevistas a bloggers conmigo, así que podéis leer mi entrevista en su blog aquí. Os dejo una foto que nos hicimos en el café.
Lo scorso weekend ho incontrato una compagna di scuola al Lolina Vintage Café, e lì abbiamo parlato di tutto un po' e di come la vita ci ha unito di nuovo grazie alla moda, è stato davvero bello incontrarci di nuovo. Susana (SAM for the blog) è anche Fashion stylist e image consultant e scrive il suo blog Fashion in the Street. Ha deciso iniziare una nuova sezione del blog con delle interviste a blogger con me, quindi potete leggere la mia intervista sul suo blog qui. Spero vi piaccia la foto che abbiamo fatto al Cafè.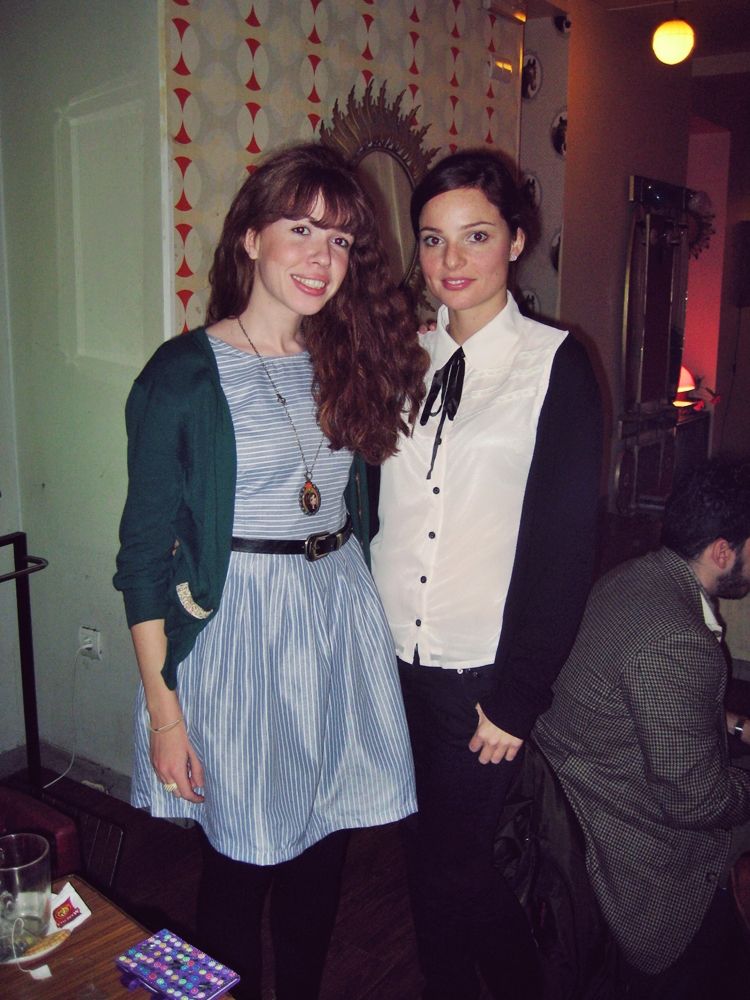 wearing: cardigan Zara (customized by my dear friend Angela); dress Dahlia for Top Shop; necklace Eviaan (gift from bf:)).
Wish you a great week! xx