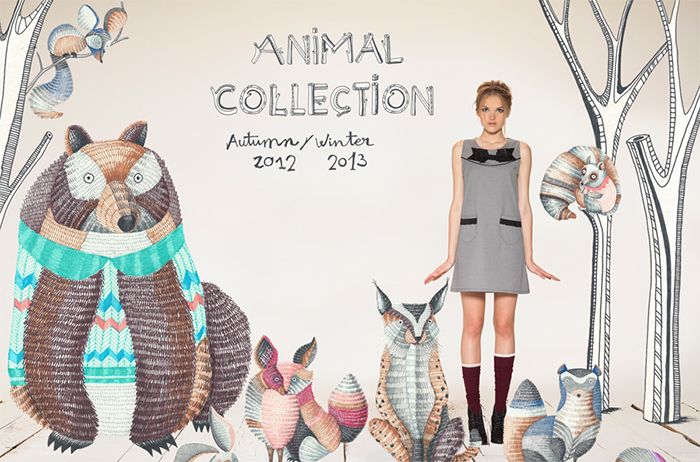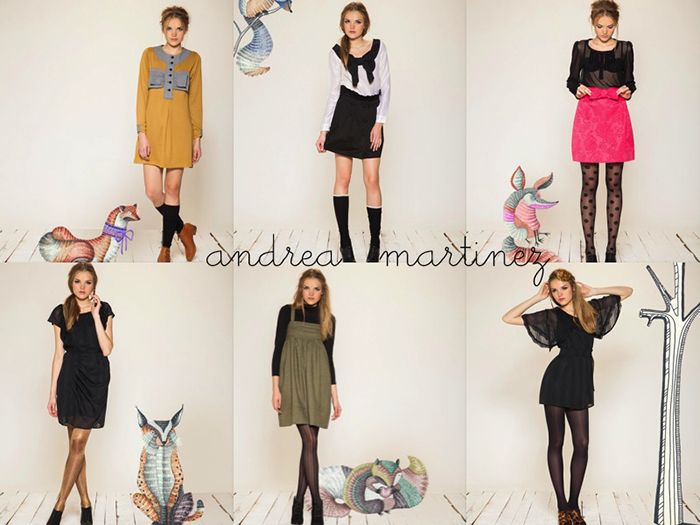 Las prendas de
Andrea Martínez
,
diseñadora
de Barcelona, son
femeninas
y con un aire
retro
. Me encanta la gente que hace las cosas con cariño y ella sin duda ha conseguido transmitirlo a través de su trabajo. La presentación del lookbook
Animal Collection
AW12/13
no puede ser más original: los vestidos y prendas de Andrea están acompañados por graciosos
animales ilustrados
por
Marivilla
(otro genial descubrimiento!).
Si te ha gustado su propuesta, no dejes de seguirla en su
página de facebook
(en marzo podremos disfrutar de la colección de primavera y seguro que sigue sorprendiéndonos!).
¿Qué os ha parecido la idea de introducir ilustraciones en el lookbook? ¿Conocíais a Andrea Martínez? ¿Os ha gustado?
Andrea Martínez (designer from Barcelona) clothes are feminine and with a retro touch. I love people that do things with care and she definitely communicates that in her designs. Animal Collection AW12/13 lookbook is so original with those pretty illustrations from Marivilla.
If you liked her work, you can like her facebook page!
What do you think about illustrating the lookbook? Did you like Andrea Martínez clothes?
Andrea Martínez (una designer di Barcellona) fa degli abiti femminili e con un tocco retro. Mi piace tanto la gente che fa le cose con cura ed affetto, e lei è riuscita a farlo con il suo lavoro. Il lookbook Animal Collection AW12/13 non può essere più originale: i vestiti e gli abiti di Andrea sono accompagnati con degli animali illustrati per Marivilla.
Se vi è piaciuto il suo lavoro, potete seguirla nella sua pagina di facebook!
Cosa ne pensate delle illustrazioni sul lookbook? Vi sono piaciuti gli abiti di Andrea Martínez?
find me on
: