¡Hola chic@s! ¿Qué tal la vuelta de vacaciones? Yo he estado unos cuantos días con placas, por fín parece que estoy mejor (aunque en las fotos se nota mi cara de "hola me he quedado sin defensas y es el primer día que salgo después de mil años encerrada") así que el domingo Jose y yo salimos a comer con mi hermano y mi cuñada, ya tenía ganas de hacer vida normal y dejar de estar recluída en casa. ;)
¿Habéis visto ya la nueva colección de Pepaloves? Pronto os enseñaré algunas de mis prendas favoritas aquí, pero también podéis verla ya en su
web
. Como siempre, me ha encantado! La falda que llevo en las fotos es de la nueva colección y también está con estampados de la Torre Eiffel. En mi caso preferí la falda lisa para que fuera más versátil a la hora de combinarla con mil cosas diferentes, me parece que así tengo más opciones para usarla más veces y como me gustó tanto no lo dudé. ¿Qué os parece el look? Feliz finde a todos!
Hi girls! How are you? I'm finally fine after being sick at home for some days. Last Sunday I went out for the first time to eat with my sister-in-law, Justy and Jose, I look tired in the pics because of the medication I had days before but I was actually so happy to be out for lunch. :-P
Have you seen Pepaloves new Autumn collection? I will make a post soon with some of my favourite clothes, but you can already see it in their web. I loved it! The skirt is actually from their new collection, there's also the same skirt printed with the Eiffel Tower, but I chose it without any print in this case to wear it more often (in that way I could combine it with more of my clothes). Do you like the outfit?
Hope you'll have a great weekend! x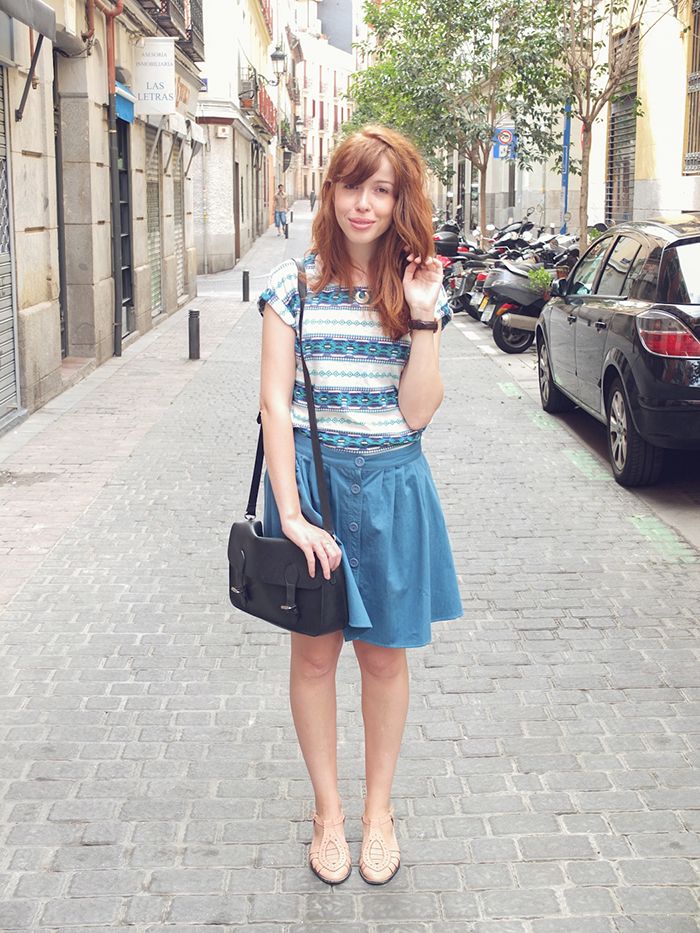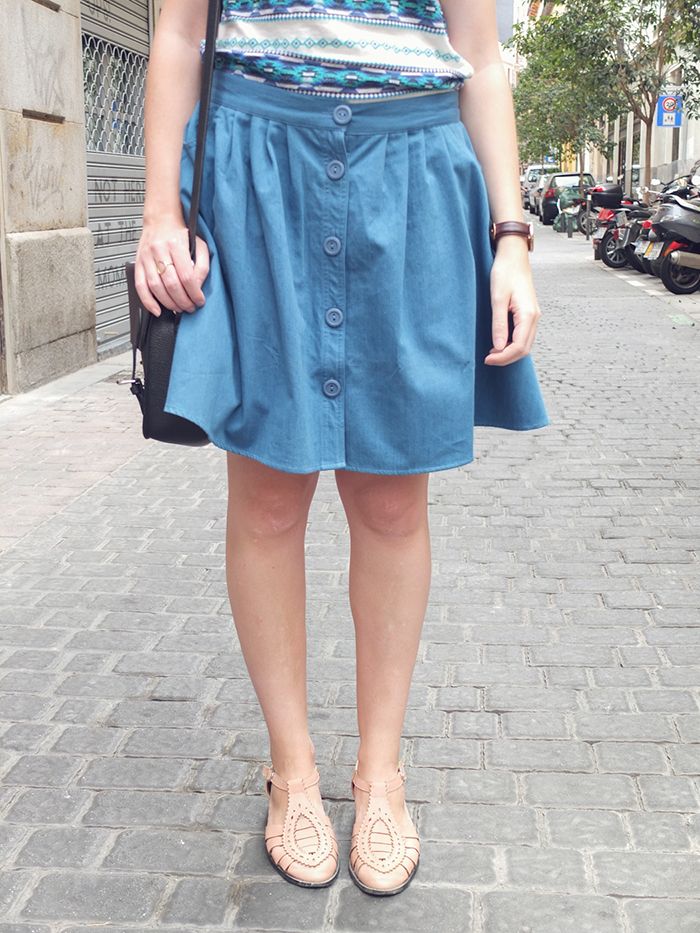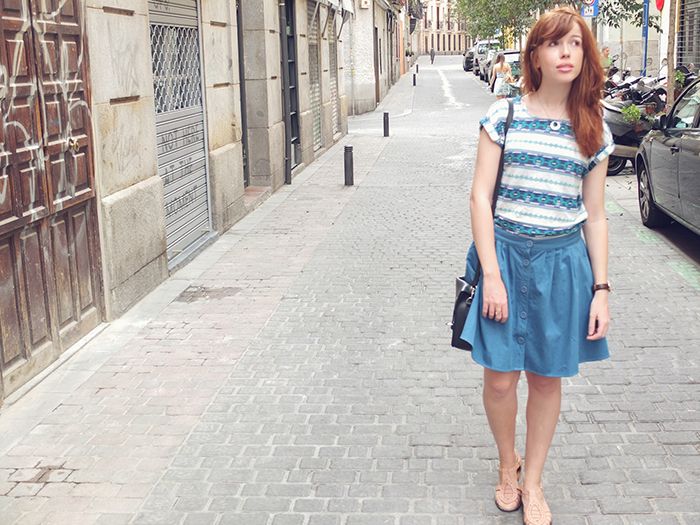 tshirt:
springfield
| necklace and ring:
maria pascual
| skirt: c/o
pepaloves
| bag:
matteabags
| shoes:
kling