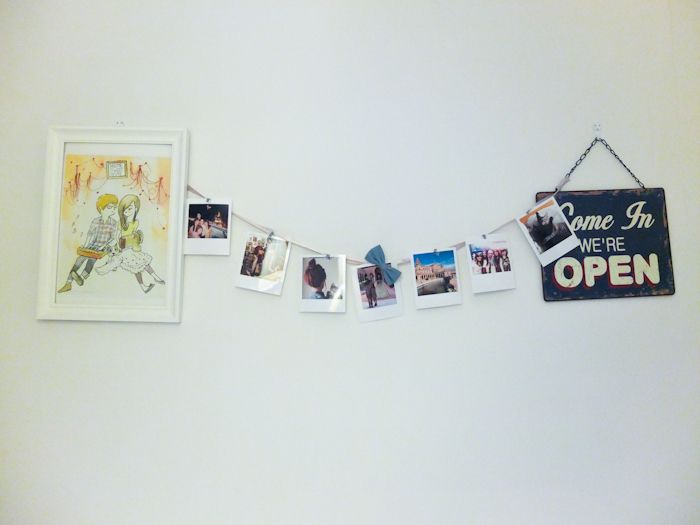 ¡Qué levante la mano quien no haga fotos con el móvil casi a diario! Esos momentos que fotografíamos se quedan en nuestro móvil (o en su defecto en el ordenador), o en nuestras redes sociales. Aún así, ¿no os gustaría poder tenerlas en formato polaroid? ¿Poder tocarlas, enseñárselas a vuestros amigos o familia, decorar vuestra casa o álbumes? ¡A mí me parece una idea genial!
Lo mejor de todo es que hay diferentes tipos de
Polabox
así que es muy fácil que se te ocurran mil momentos en los que sacarles provecho: la
clásica
(es la que he recibido yo, son 30 fotos en formato polaroid que vienen en una caja en formato retro súper chula), la
crafty
(con mini pinzas, cinta...),
tiras
,
álbum
...
Me parece muy buen regalo (¡o auto regalo!), e incluso una genial idea para una boda: poner la historia de amor en la cuerda con pinzas, escoger las fotos más chulas de la boda y tener una Polabox clásica, o regalar a los invitados más cercanos unas tiras con momentos divertidos / selfies de la boda. ¿No os parece? También puede ser muy gracioso para los niños, o en general, para guardar cualquier recuerdo... yo ya estoy pensando en comprarme una caja con las fotos de nuestro viaje a Bélgica-Amsterdam. :)

Os recomiendo escoger fotos con buena calidad y recordad cuadrarlas bien al escogerlas en la web de Polabox, las fotos que mandan tienen muy buena calidad y realmente váis a tener un recuerdo genial. ;)
Hands up if you don't make daily pics with your phone! All those moments we photograph remain in our cells (or computer), or in our social networks. Anyway, wouldn't you love to have them in polaroid format? Touch them, show them to your friends and family? Make an album, or decorate your walls? I think it's a great idea!
The best thing about Polabox is there are different kinds of boxes you can buy: the classic one (the one I've had, there are 30 polaroid pics in a cute retro box), the crafty, to make an album, etc.
I think it's a great idea to give gifts, or to treat yourself, even a cute idea for a wedding! (share the love story, choose the best pics your friends have shared in instagram, or give gifts to your closer guests (funny moments / selfies). Isn't it cute? I think it can be nice for kids too, or in general, to keep your memories... I'm already thinking of buying a box with some pics from our trip this Summer. :)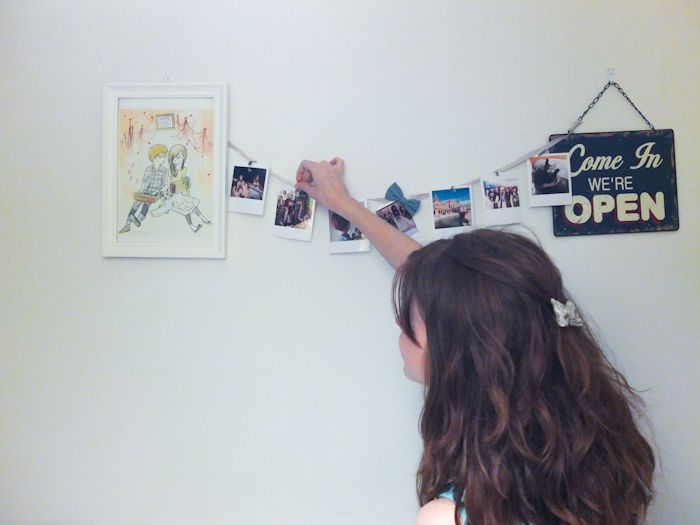 Polaroid pics c/o
polabox
Even Rumple loves Polabox too. :)