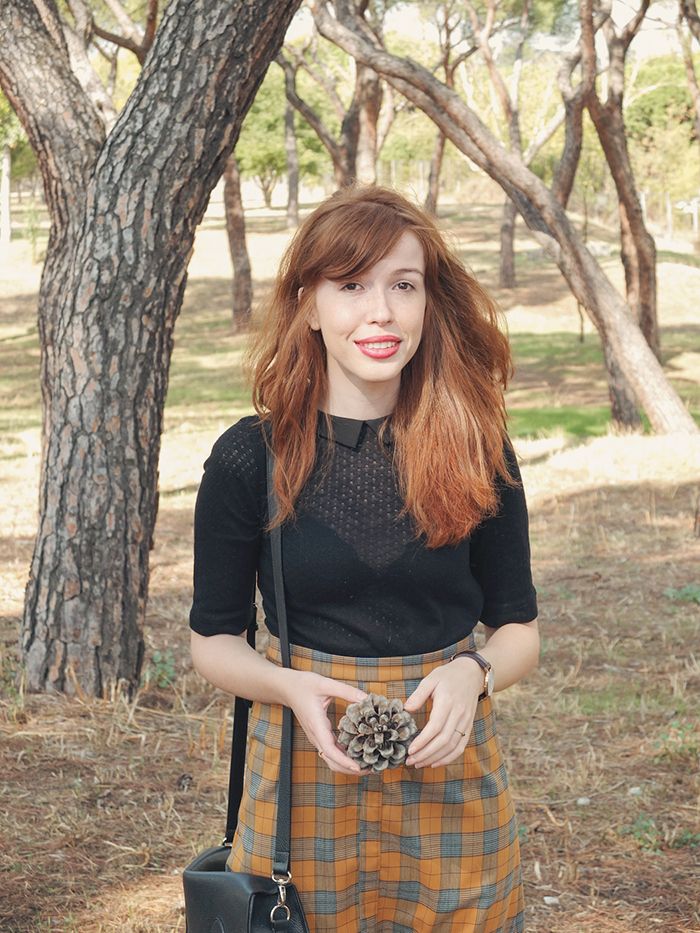 "Un país, una civilización, se puede juzgar por la forma en la que trata a sus animales"
- Gandhi.
El otro día Jose y yo vimos el primer capítulo de Twin Peaks, me hizo ilusión ver ya en ese capítulo una falda muy parecida a la de mi vestido de hoy, y es que
como ya os dije en este post
,
Titis Clothing
se ha inspirado en esta serie para su colección de otoño-invierno y han conseguido una colección preciosa. Desde hace tiempo me fijo mucho en los tejidos y la calidad de la ropa (que me vaya a durar algo, vaya!) y sin duda en Titis Clothing se preocupan por ello, la calidad-precio es genial, I promise! Desde hace dos años os hablo de esta marca española, pero sin duda esta ha sido mi colección favorita. :) Me encanta que el vestido parezca realmente una falda y una camiseta, la mezcla del tricot negro con el tartán mostaza
Las fotos son del sábado, nos fuimos con mi hermano y mi cuñada a un mercado de productores de la Casa de Campo (qué pintaza todo, volveremos el mes que viene pronto y con la lista de la compra!), y después fuimos a tomar unas cervezas y a comer a un vegetariano donde estaba todo riquísimo. Si sois de los que pensáis que los vegetarianos comen poco, os equivocáis. :P Salimos todos encantados y llenos del bar. :)
Besos y como siempre mil gracias por vuestros comentarios, también en mis redes sociales (@irislovs)!
Jose and I saw the first episode of Twin Peaks some days ago. It was great to see the great characters, atmosphere, and clothes! Actually one skirt was so similar to the one of my dress in the pictures. As I told you, Titis Clothing has been inspired by Twin Peaks for their Autumn-Winter collection. The collection is my favourite of the brand since I've known them! I love that my dress seems a top and a skirt that I've put together, love the combination of different fabrics and the black with mustard is always a YES!
The pics are from Saturday, we went to a farmers market and then to a yummy vegetarian that we all loved.
Thank you so much for your comments, also in my social networks (@irislovs)! xx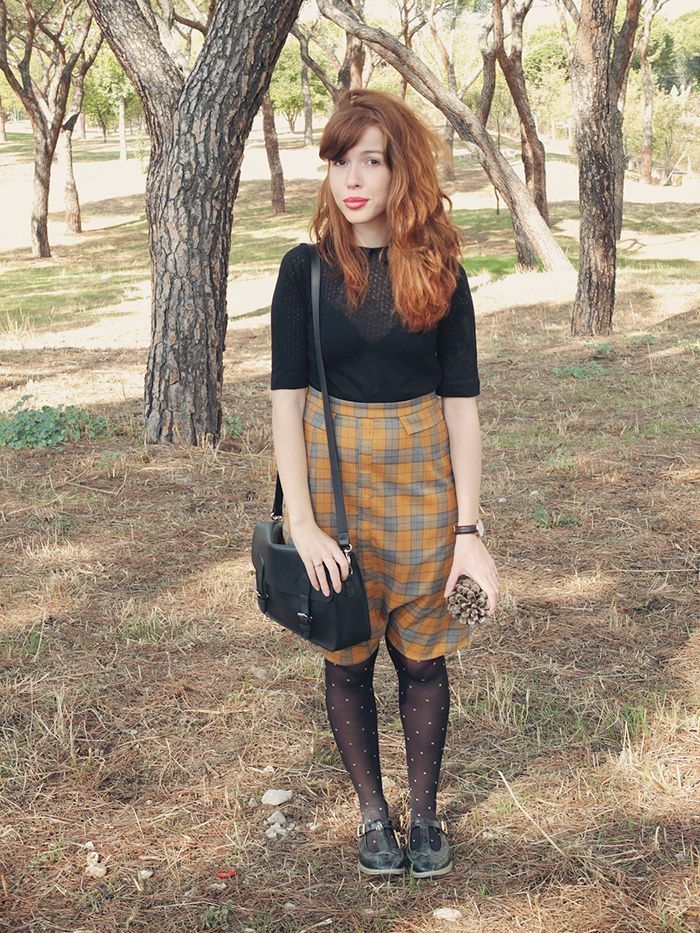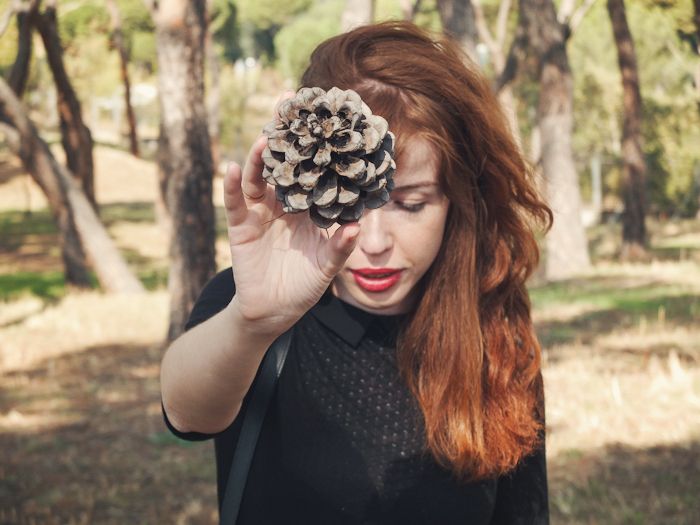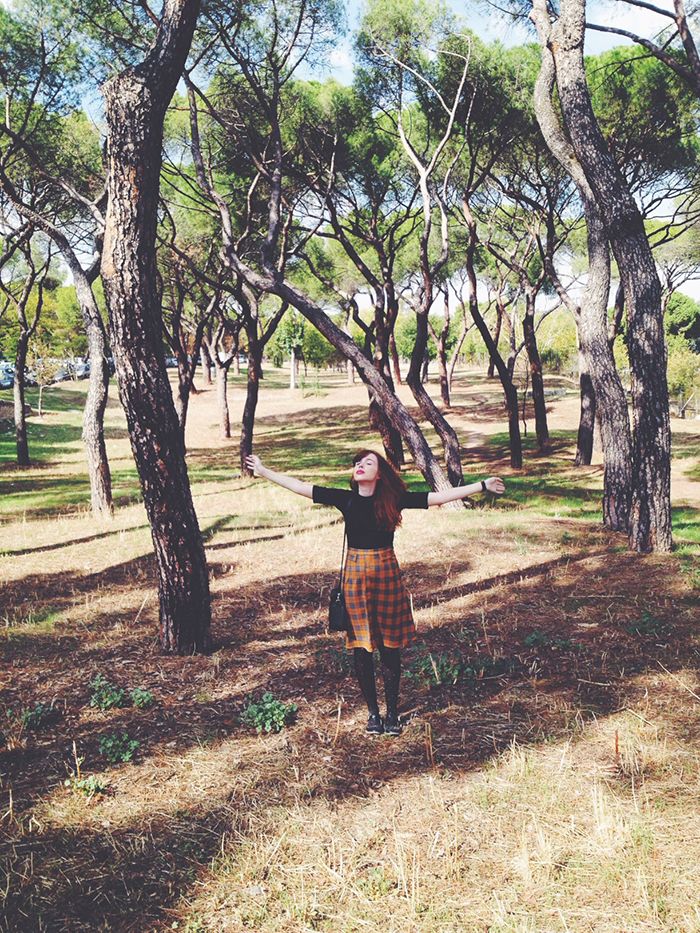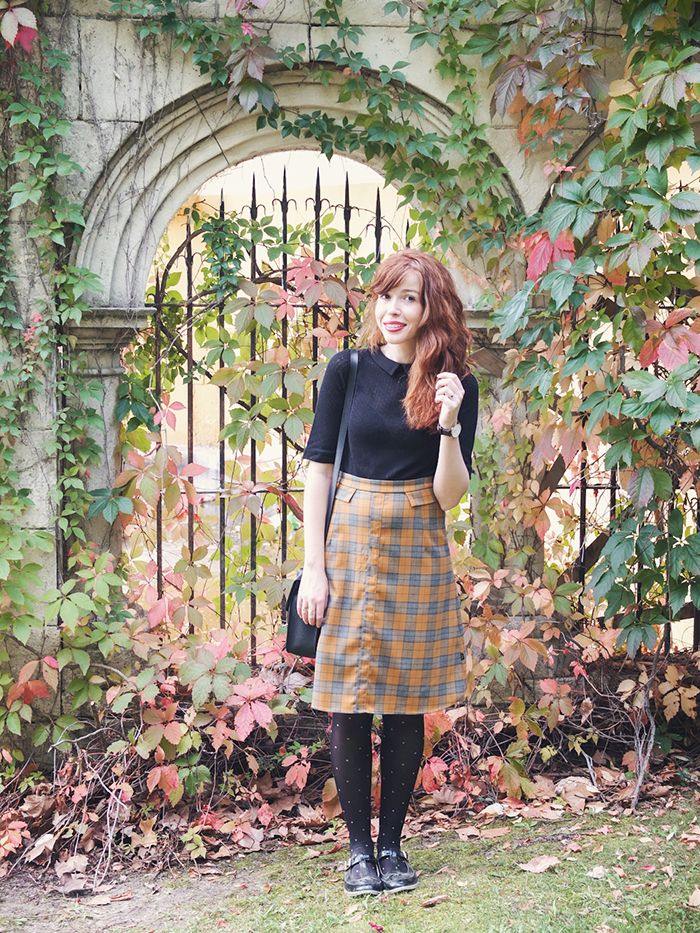 vestido/
DRESS:
c/o
titis clothing