Para las chicas a las que como a mí no nos gustan mucho los tacones altos, que las
zapatillas blancas fueran tendencia en otoño-invierno
de 2014 y no solo eso, sino que se puedan llevar con casi cualquier look, es un alivio. Por fín las
(feas)
deportivas con cuña de Isabel Marant o las ugly shoes dieron paso a zapatillas blancas, las de toda la vida, mucho más ponibles para la mayoría de la gente.
En las fotos las llevo con un look totalmente mío, un vestido de Kling con falda negra y topos blancos y jersey de punto negro, algo quizá un poco raro a primera vista, pero muy cómodo para un día de recados en la ciudad.
No veo la hora de llevarlas en primavera o verano cuando podamos llevar menos capas de ropa y colores más vivos. Y vosotras, ¿os habéis animado a llevar zapatillas con cualquier look? Recordad que lo divertido es mezclarlas con el que más os apetezca, por extraño que pudiera parecer hace algún tiempo.
For girls like me that don't really like high heels, the white sneaker invasion from AW 2014 is a yes! Finally those ugly Isabel Marant sneakers or ugly shoes trend turned into simple white sneakers. Obviously something more wearable for everybody.
I can't wait for Spring-Summer so we can wear them with lighter clothes and brighter colours. So did you girls join the white sneakers trend? Remember the funny thing is to mix them with different outfits, even if they could seem a little weird at first.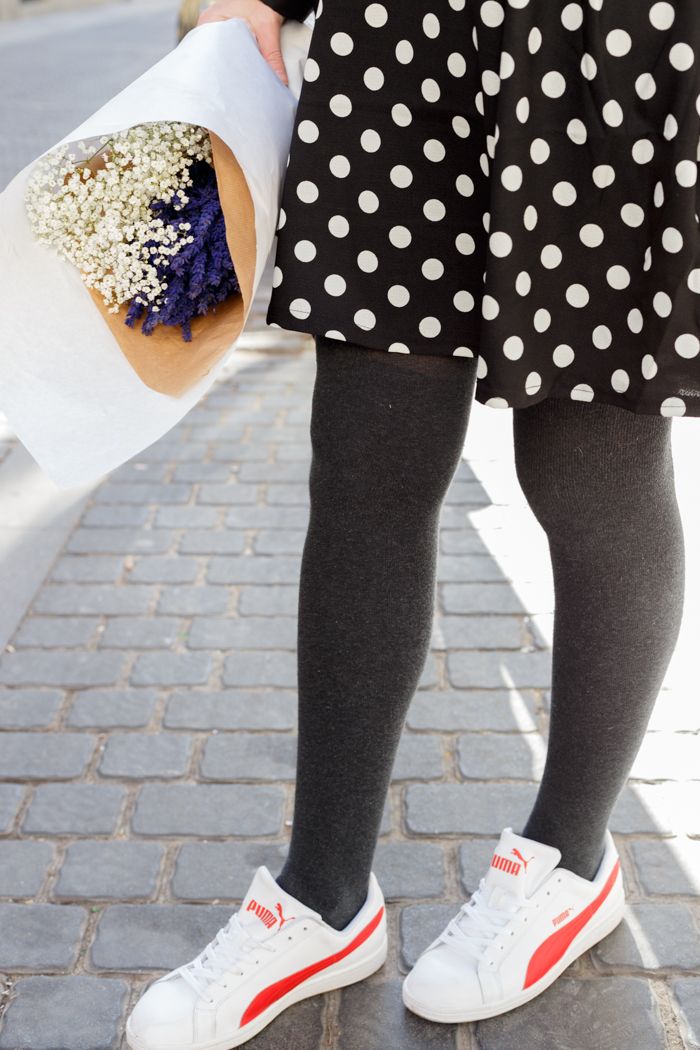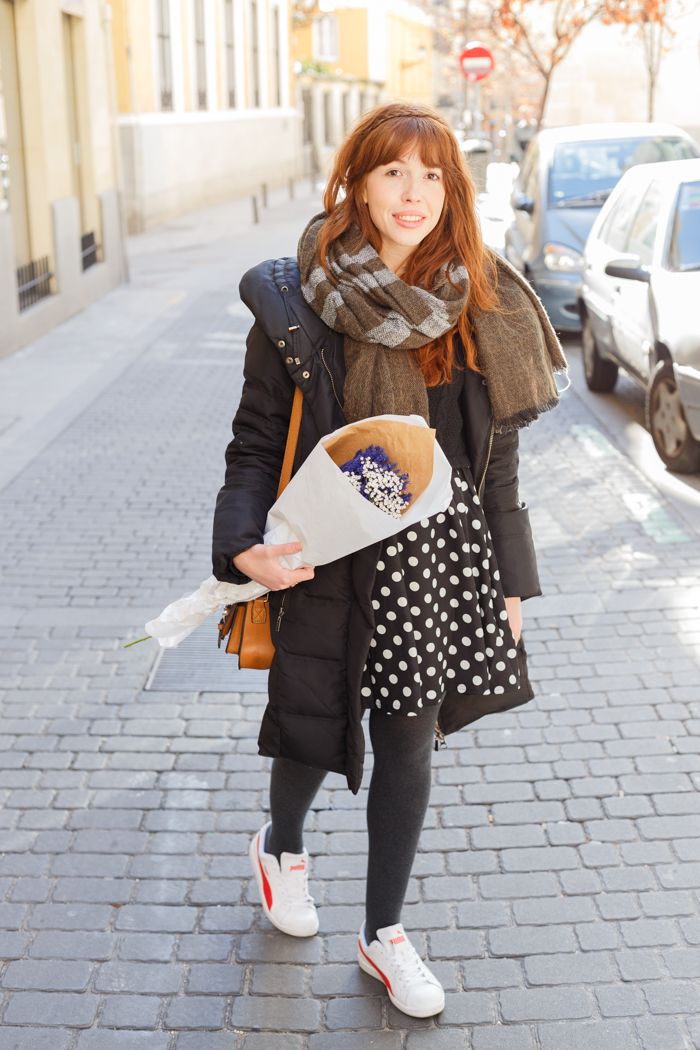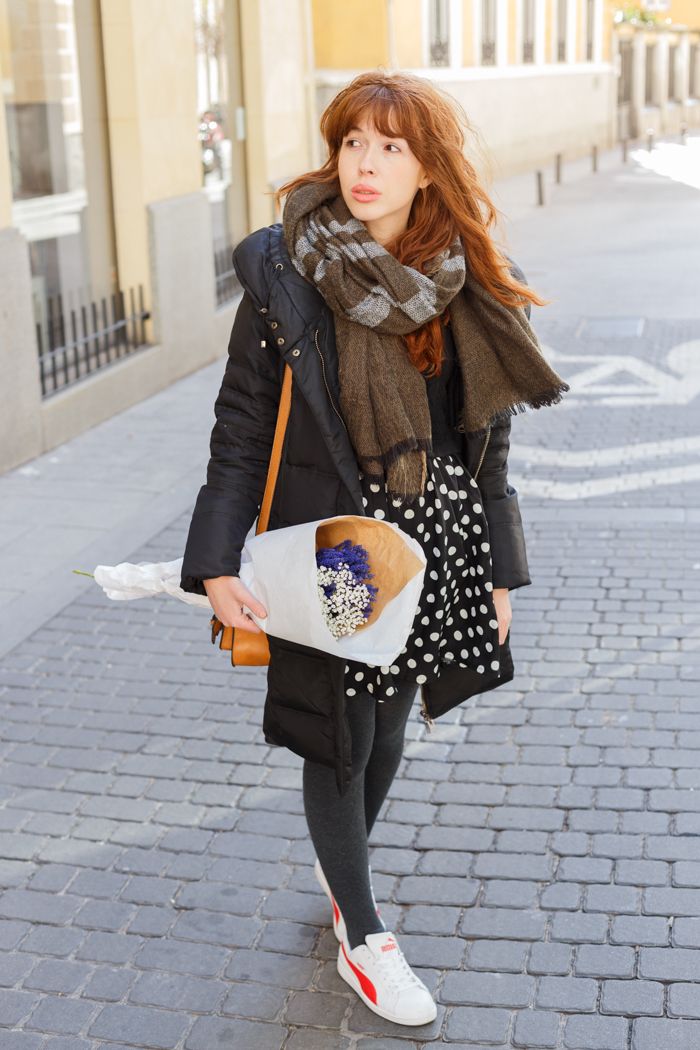 abrigo/
COAT
and bufanda/
SCARF
:
zara
| vestido/
DRESS
:
kling
| zapatillas/
SHOES
: puma c/o
zatro