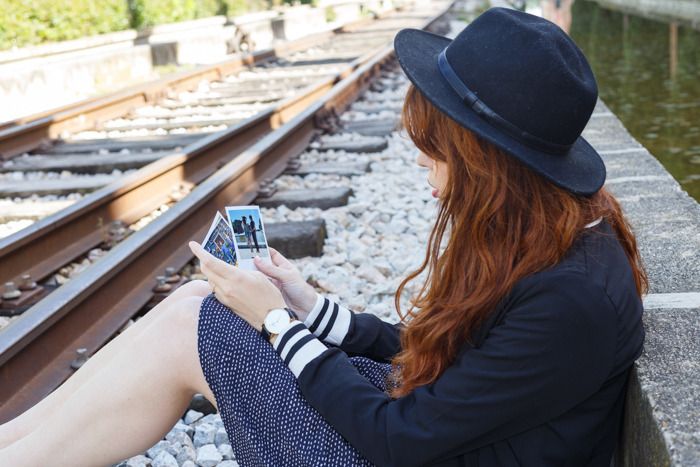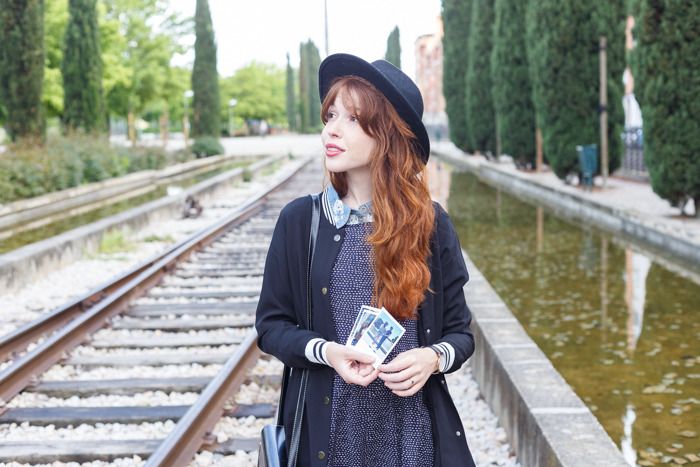 ¡Hola chicas! ¿Qué tal vuestro fin de semana? Espero que aunque pasado por agua (al menos en Madrid) haya ido genial.
Algunos ya sabréis que hace me encanta hacer fotos con mi cámara instantánea, pero la verdad es que aunque sea el formato "mini" no es muy cómodo llevársela por ahí, así que termino usándola en ocasiones muy especiales, fiestas, etc. Lo que sí llevamos todos siempre encima es el móvil, con el que retratamos mil y un momentos que si no tenemos cuidado quizá terminen borrándose. Por eso, para no perder esos momentos me encanta
Polabox
, sinceramente por mucho que me guste la fotografía digital, no hay nada como tener tus fotos físicas para poder guardarlas, y si es en formato polaroid, ¡mucho mejor! Creo que es un regalo (o "autoregalo") genial y original. ¿Lo habéis probado ya?
Hace un par de años que volvieron las chaquetas de estilo bomber y desde otoño del año pasado las vimos más que nunca, sobre todo con estampados. Ya sabéis que a mí me encantan las prendas con estampados y ya voy bastante servida. Así que lo que yo necesito ahora son prendas lisas que pueda combinar de mil maneras. :) Por eso esta bomber negra larga de Fashion Pills me encantó desde el principio. Es ligera y perfecta para llevar varias capas o para noches frescas en meses más cálidos. Por supuesto una de las cosas que más me gustaron fueron los detalles de inspiración deportiva en cuello y puños en colores blanco y negro. ¿Qué os parece a vosotras? ¿Tenéis alguna bomber?
El vestido con escote en U en la espalda ya lo llevaré con mejor tiempo y os lo volveré a enseñar por aquí, pero no podía resistirme a probar un look diferente así que estos días que ha llovido decidí llevarlo con una camisa vaquera de flores para no quedarme con las ganas. ;)
Ah! Os recuerdo que si os gustan los relojes Daniel Wellington, tenéis hasta finales de abril un 15% de descuento con el código "irislovesfashion" en su tienda online
aquí
.
Espero que os gusten las fotos… como siempre mil gracias por vuestros comentarios y likes por aquí y en mis redes sociales! Mucho ánimo con vuestra semana! :)
Hey girls! How are you? I hope your weekend was great!

I love to make pics with my insta camera, but even if it's the "mini" version, it's really difficult to wear it everywhere. Something we actually do wear everywhere it's our cell, but haven't you guys lost some pics already? That's why I love Polabox. You can just choose some of your favourite pictures from your social networks or computer and voilà! You'll have them in Polaroid format.


A couple of years ago bombers were back, and also from last year they came back with prints. If you've followed my blog for sometime now, you'd already know I love print clothes, so actually what I need most now is basic clothes that I can combine with more items. That's one of the reasons I loved this long black bomber from Fashion Pills at first. It's light and perfect to wear more layers or for chilly nights in warmer months. Other of the things I loved were the collar and cuffs. Do you like bombers too, or have any?
The dress is lovely too and I would be wearing it with warmer weather. It was just raining a lot here in Madrid this weekend and wanted to wear it so I decided to wear it with layers.
I hope you like the pics… thanks so much as usual for all your comments and likes here and in my other social networks!
bomber
and
vestido/

DRESS
: c / o
Fashion Pills
| sombrero/
HAT
:
urbanoutfitters
| zapatos/
SHOES
:
topshop