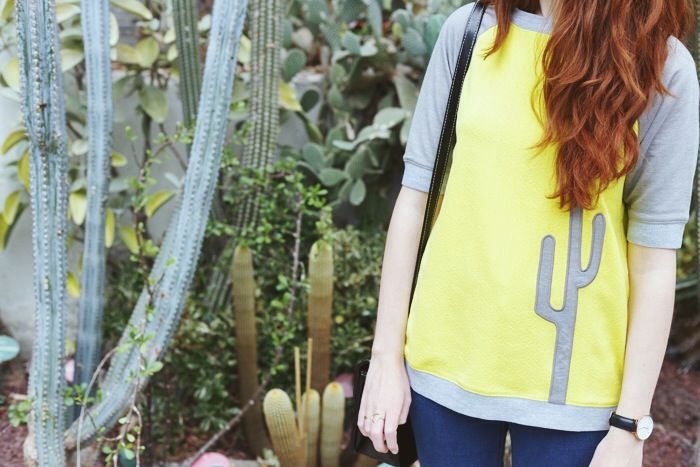 Nos encanta el Jardín Botánico en Madrid… es un pequeño oasis en la ciudad del que ya os he hablado en alguna ocasión. Nos encanta ir en todas las estaciones porque siempre descubres algo nuevo y bello, y aprecias lo diferentes que están las plantas. En primavera está más bonito que nunca, pero en esta ocasión quisimos volver al invernadero, no había mejor localización en la ciudad para enseñaros mi camiseta de cactus de Titis Clothing. ;)


Es una camiseta muy cómoda, tipo sudadera finita de manga corta que de por sí llama la atención por el color amarillo tan llamativo que tiene, así que para combinarla opté por un look sencillo y cómodo para disfrutar del paseo.
Espero que os guste, muchas gracias por vuestros comentarios, también en
facebook
, instagram (@irislovs) y vuestro pins en mi
pinterest
!
We love the Botanical Gardens in Madrid… it's a little oasis in the city I've already shared with you before. In Spring it's obviously more beautiful than ever, but the other day we wanted to go back to the hothouse, we couldn't think of a better location to show you my new Titis Clothing cactus tshirt.
It's a very comfy and kind of "flashy" tshirt, so I just put on some jeans and black shoes to enjoy our walk.
I hope you like the pics, thanks a lot for your comments, and all your feedback in facebook, instagram (@irislovs) and pinterest!
LO QUE LLEVO PUESTO /
WHAT I WORE
…