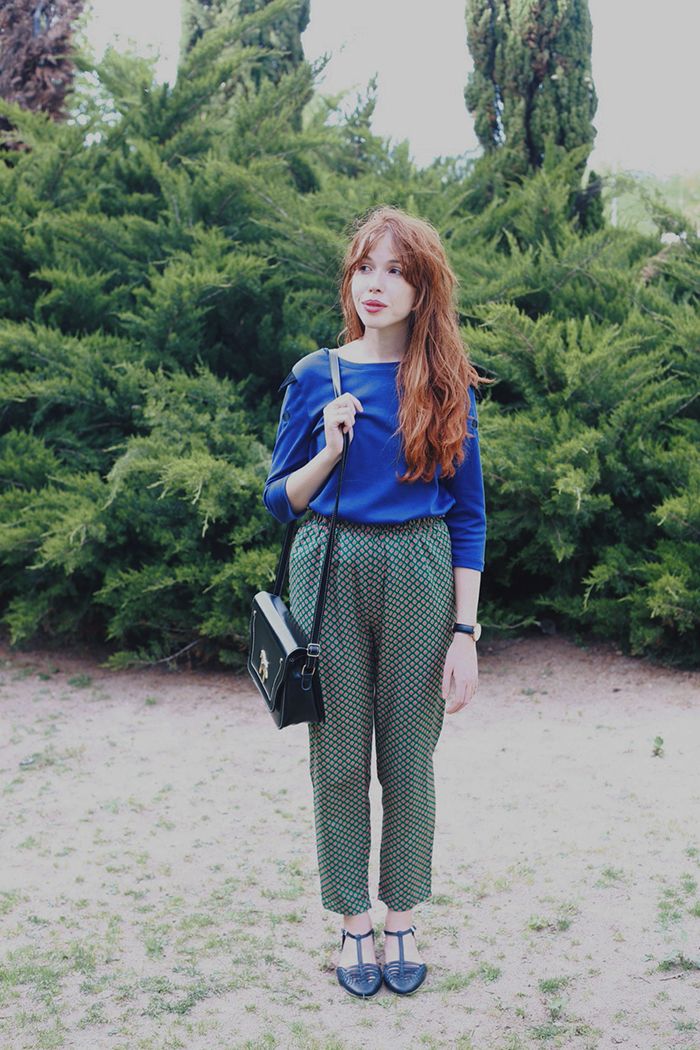 ¡Hola, chicas! ¿Qué tal vuestro puente? Espero que muy bien:). Nosotros hemos aprovechado para estar con nuestra familia así que genial, la verdad.
En el look de hoy os enseño unos pantalones de Compañía Fantástica de talle alto, tejido fluido, con goma en la cintura y estampado geométrico. Estos estampados le dan un ligero toque retro al look que me gusta mucho. Ya que por sí mismos llaman la atención, creo que la mejor opción es combinarlos con prendas lisas (aunque obviamente se pueden mezclar con otros estampados diferentes también!). En este caso llevo la camiseta de manga larga de Pepaloves con el detalle de cara de gato en el hombro pero podría haber sido una camiseta o blusa lisa sin ningún tipo de adorno.
Las sandalias ("t-bar sandals" si las buscáis en la web de Topshop) me gustan mucho, tanto que me las compré en marrón y negro. :P Éstas me las he puesto sólo dos veces y me han hecho daño :S así que espero que sean de las que hagan daño las primeras veces pero después no, porque sino menuda gracia me va a hacer. Ya os contaré por si os interesa a alguna. ;)
Como siempre muchas gracias por vuestros comentarios, likes, etc. Qué paséis una buena semana!
Today's outfit has this retro touch with the geometric pants, the only details in the other clothes are animal details, like the cat face in the sleeve or the horse in the bag. I think I own too many clothes with animals prints on them. Do you love animal prints in clothes too??
The t-bar sandals are from Topshop and I bought them in black and brown because I loved them so much and thought I would use them a lot in Spring and Summer. Bad news is that I've worn them twice and they hurt, so I really hope that would be just for the first times using them and then they would be comfy… I really hope so! Do you have any similar sandals from Topshop? I would appreciate to know some opinions if you do.
Thanks a lot for all your comments, likes, pins, etc. Have a nice week!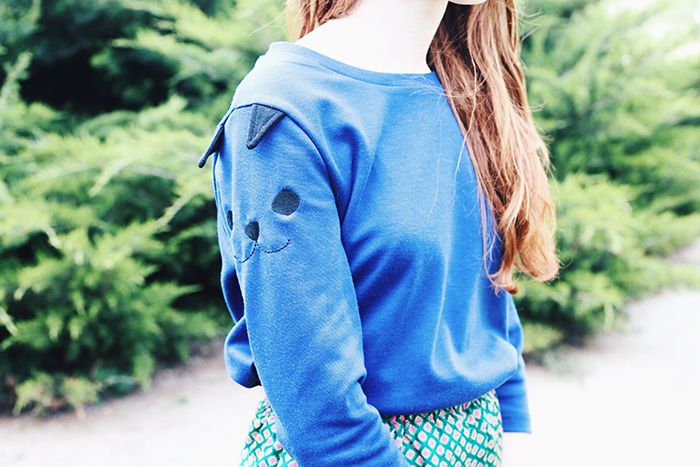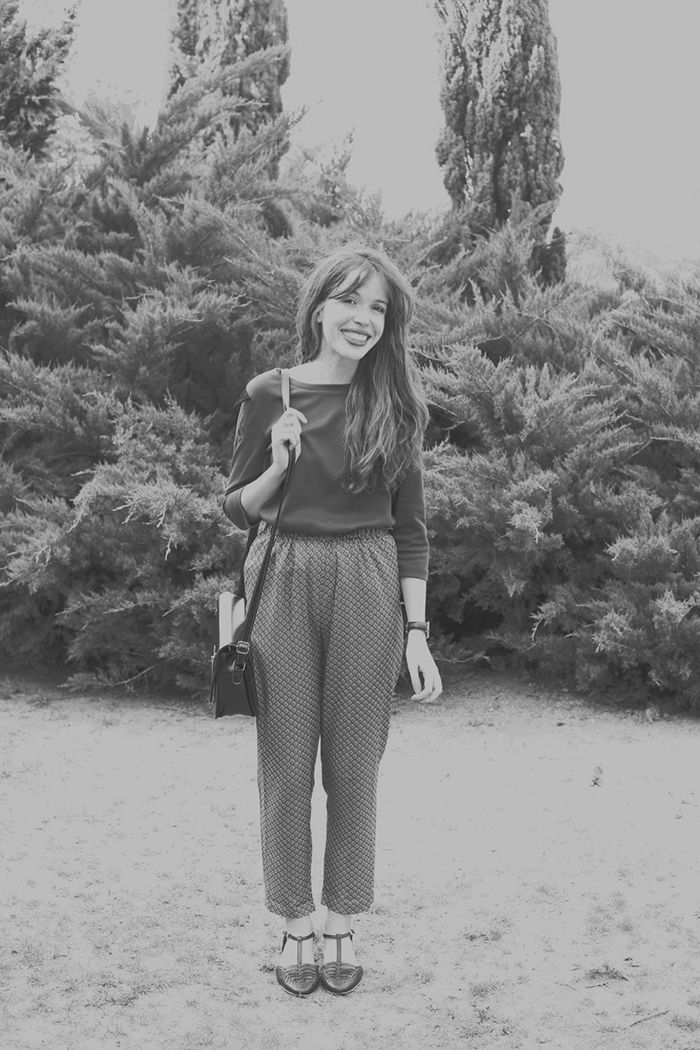 "Si te caes siete veces, levántate ocho" (proverbio chino).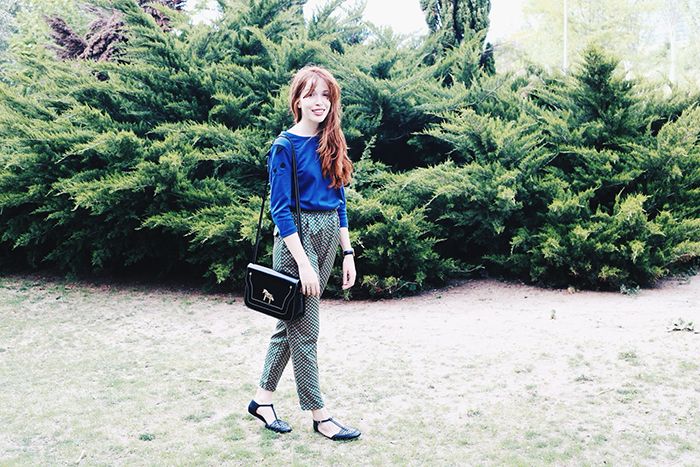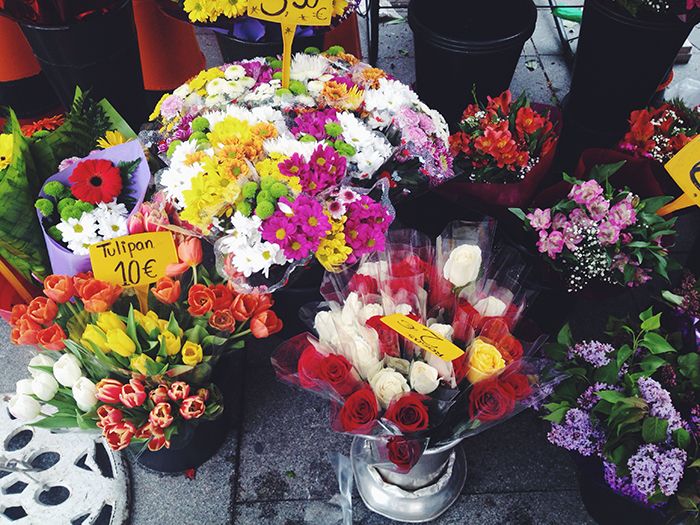 camiseta: c / o
pepaloves
| pantalones: c / o
compañía fantástica
| bolso: c / o
pepaloves
| zapatos:
topshop