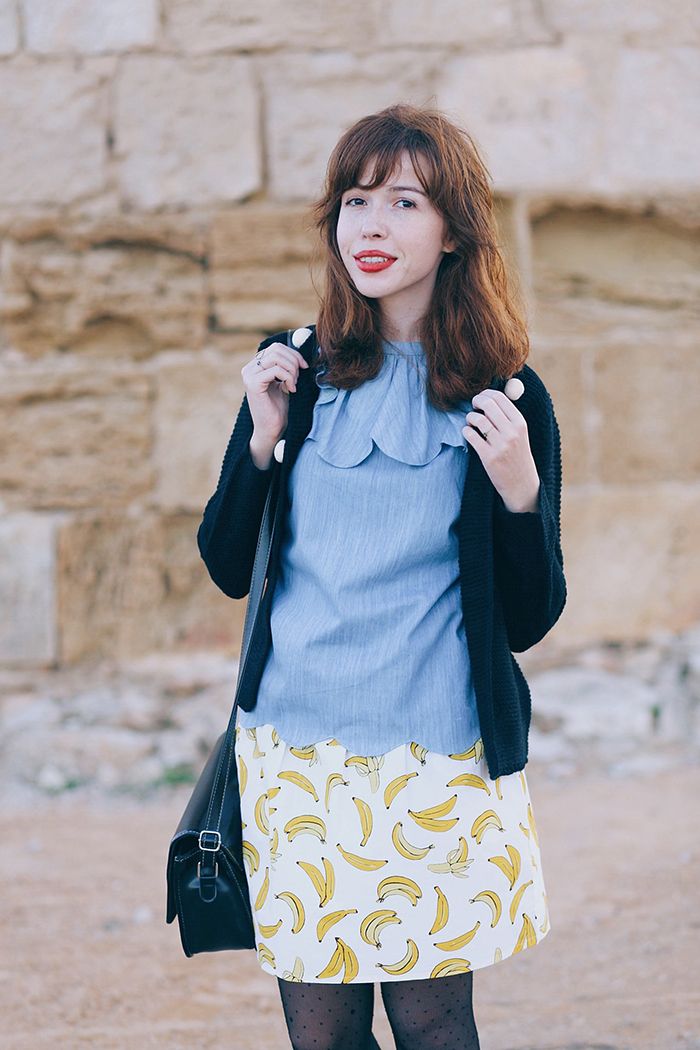 Hola, chicxs, ¿qué tal ha ido vuestro fin de semana? Yo ya estoy de vuelta en Madrid después de pasar el puente en la costa con José y mis padres. Ha acompañado muchísimo el tiempo así que hemos podido disfrutar bastante. Qué bonitos son los atardeceres en la playa, ¿verdad? :)
Cuando en Madrid tuve que preparar la maleta antes del viaje, tuve claro que quería meter alguna prenda de verano y combinarla con alguna chaqueta de otoño, por eso elegí la falda de plátanos, el top vaquero con el detalle de ondas y la chaqueta negra con pompones blancos. Normalmente no hubiera llevado este look con las zapatillas de deporte pero íbamos a andar bastante y opté por la comodidad. Un look lleno de detalles. Me gusta la mezcla del estampado de los plátanos con los topos de las medias negras (mis favoritas en otoño). ¿A vosotras os gusta también mezclar estampados?
Espero que os gusten las fotos, como siempre mil gracias por todos vuestros likes, comentarios y visitas en mis redes sociales (
facebook
,
instagram
,
twitter
y
pinterest
).
I'm back in Madrid after a long weekend with my parents and José in a village at the seaside. The weather's been gorgeous almost everywhere in Spain this weekend so it's been pretty cool, actually!
Oh, I love sunsets near the sea, don't you love them too?
When I was packing for the trip, I chose a skirt and top I've used this Summer and a knitted jacket with cute white pompoms.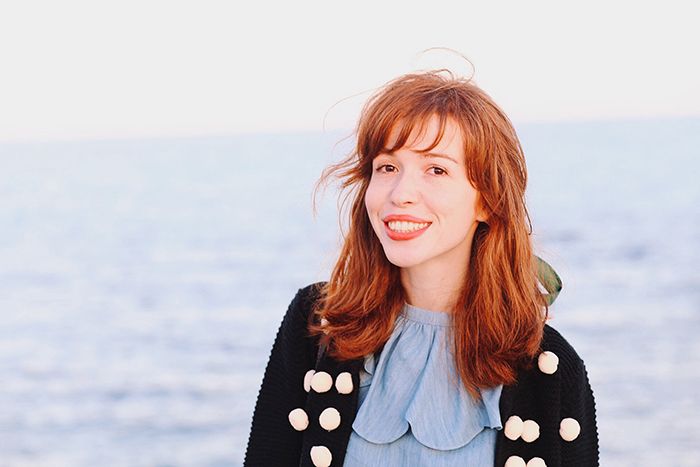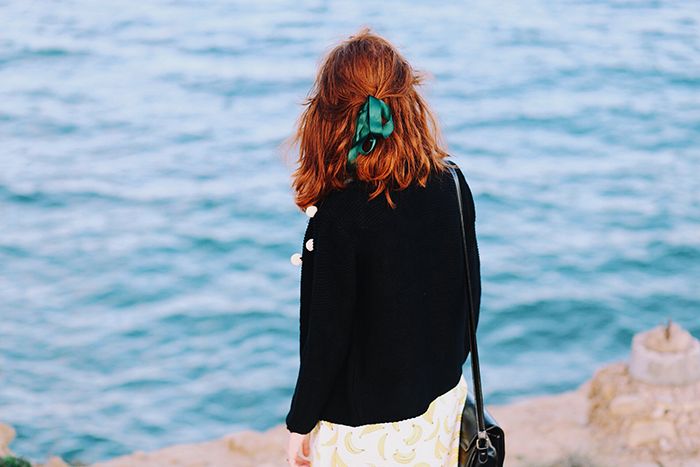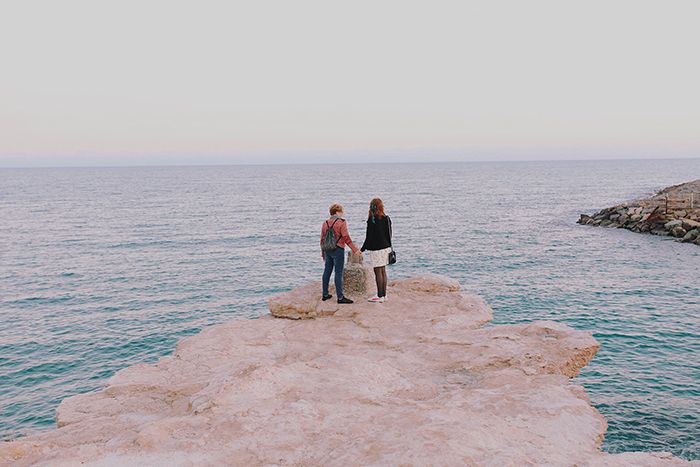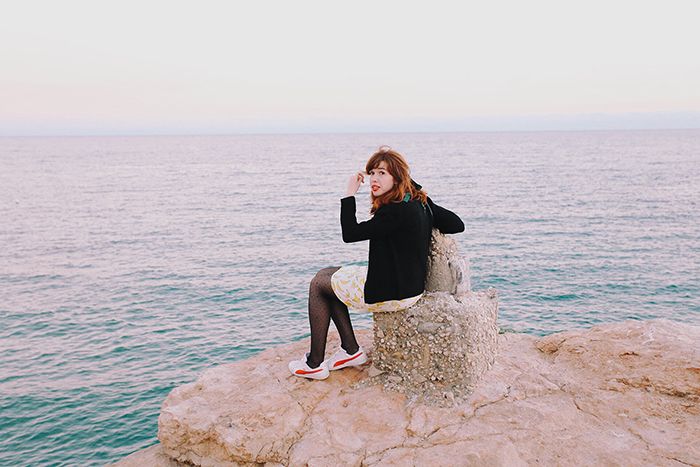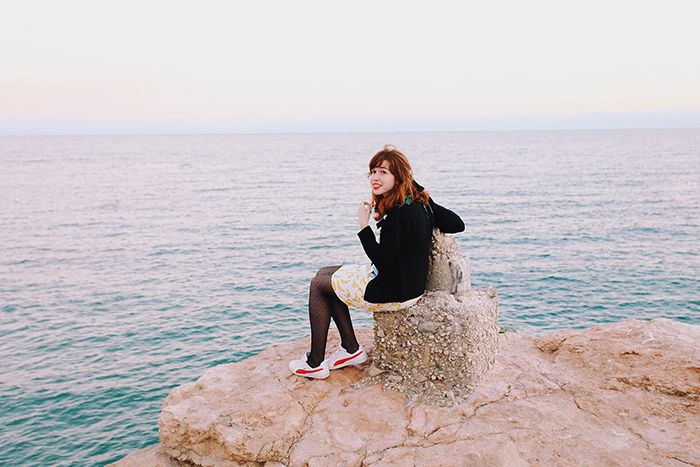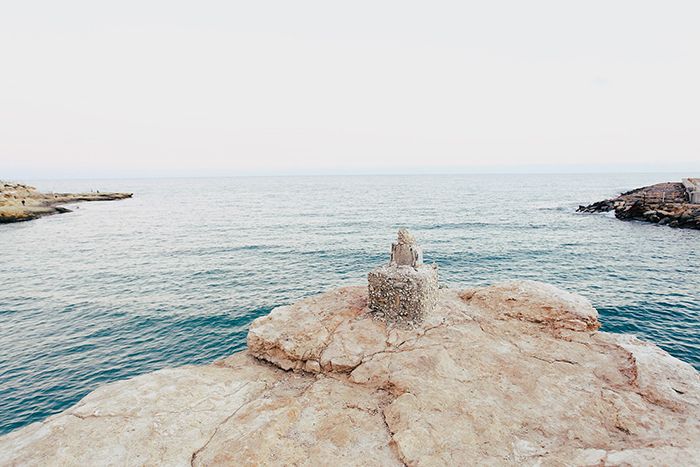 top: c / o
pepaloves
| skirt (similar
here
) and
jacket
: c / o
compañía fantástica