The day we spent in Belém was really special: Belém Tower, the bridge and Mosteiro
dos Jerónimos are wonderful and relaxing places (but only if you isolate yourself from others and are capable of forgetting that you are surrounded by thousands of tourists, sure! ;)).
I've always wanted to visit San Francisco and these pictures from my trip to Lisbon make me think it will be possible, someday. :)
The dotted overalls are from the adorable
Steffys Pros and Cons
online shop and they are so comfy! I fell in love with them from the first time I saw them in her blog and especially love the little gold details on them. I can't wait to wear them again and choose more ways to combine them. Do you like them too?


El día que pasamos en Belém fue muy especial: la Torre de Belém, el puente y el Monasterio de los Jerónimos son preciosos y relajantes (pero solo si te aislas de los demás y si te olvidas de que estás rodeado de cientos de turistas, claro! ;)).
Siempre he querido ir a San Francisco y estas fotos de mi viaje a Lisboa con el Puente 25 de abril me hacen pensar que algún día será posible. :)
El mono de lunares es de la tienda online de Steffy Pros and Cons y es muy cómodo! Me encantó desde la primera vez que lo ví y me gusta mucho sobre todo el detalle de las cadenas doradas. Creo que me lo pondré bastante y aprovecharé las diferentes maneras de combinarlo que tiene. ¿Os gusta?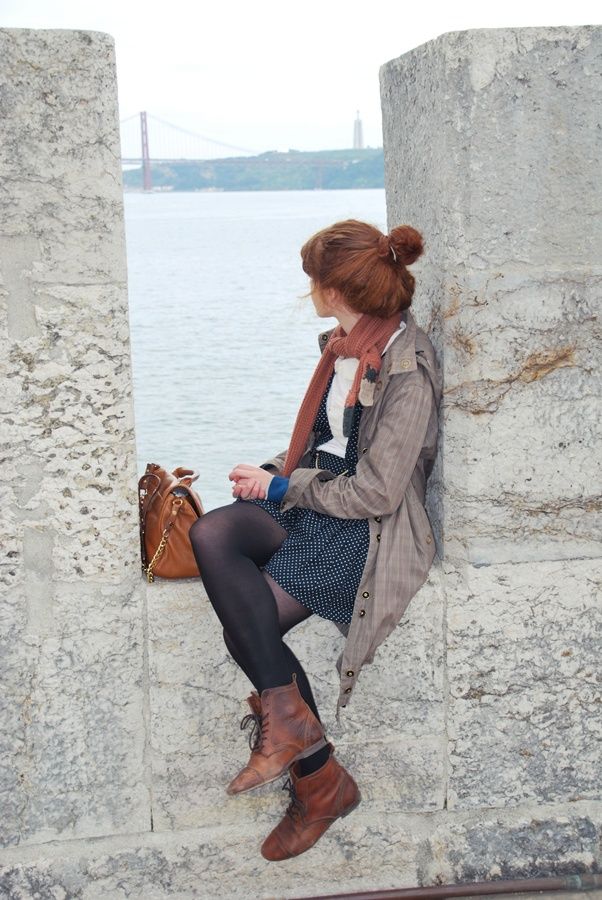 trench: Mango | scarf: Springfield | cargidan: Top Shop | t-shirt: Pepa Loves
bag: Hazel | overalls: vintage from tea and tulips | boots: Massimo Dutti |