El domingo pasado fui al Rastro con Jose y paseamos por las tiendas de antigüedades y muebles que hay
allí... había algunos muebles con toques de los años 60 y 70 (y por supuesto me habría llevado a mi casa imaginaria y enorme unos cuantos), y ahora veo esta campaña de otoño-invierno de Dahlia, una de mis marcas favoritas, ambientada en una casa de look retro, que se parece a las casas tradicionales británicas de los años 70... ¡me encanta! Me gustan mucho los zapatos y botines que han usado en los estilismos, la mezcla vestido femenino + zapato o botín más masculino es de mis favoritas e imprescindibles, creo que es mucho más natural y cómodo para el día a día y es lo que escojo normalmente! A vosotros también os gusta esta mezcla o no os va este rollo para nada? Os ha gustado la colección?
Last Sunday I visited some antique shops at El Rastro with Jose... there were some cute 60s and 70s furniture (that I would have taken to my imaginary and huge home). Now I see this Autumn/Winter Dahlia (one of my favourite brands) campaign, with a retro looking house which resembles a traditional British home in the 70s... love it! I also like the touch of the shoes and ankle shoes in the styling, mixing feminine dresses with a touch of masculine shoes or ankle shoes is one of my favourite things, I think it's more natural and comfy to daily life, and it's what I usually choose too. Do you also like to mix or isn't it your kind of thing? Did you like the collection?
Domenica scorsa ho visitato alcuni negozi di mobili antichi con Jose ad El Rastro... c'erano alcuni degli anni 60 e 70 (che ovviamente avrei portato alla mia casa enorme ed immaginaria), ed ora vedo queste foto dell'autunno-inverno di Dahlia, una delle mie marche preferite, in una casa di look retro, tipica casa britannica degli anni '70... e mi piace tanto! Mi piacciono anche le scarpe e gli stivaletti con uno stile maschile nello styling. Mischiare degli abiti più femminili con le scarpe di stile un po' più maschili mi sembra più naturale e comodo per la vita quotidiana ed è quello che scelgo di solito! Anche a voi piace questo mix o non è il vostro stile? Vi è piaciuta la collezione?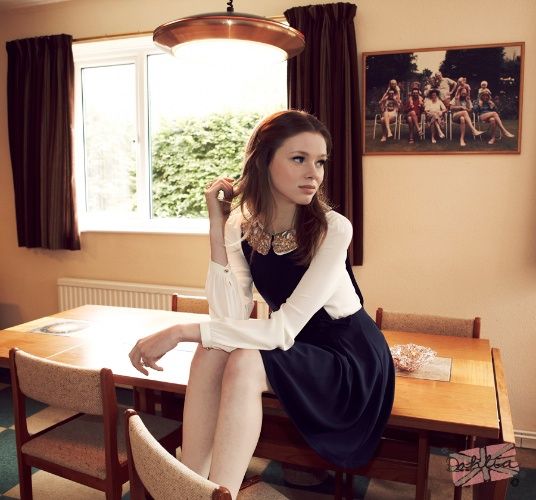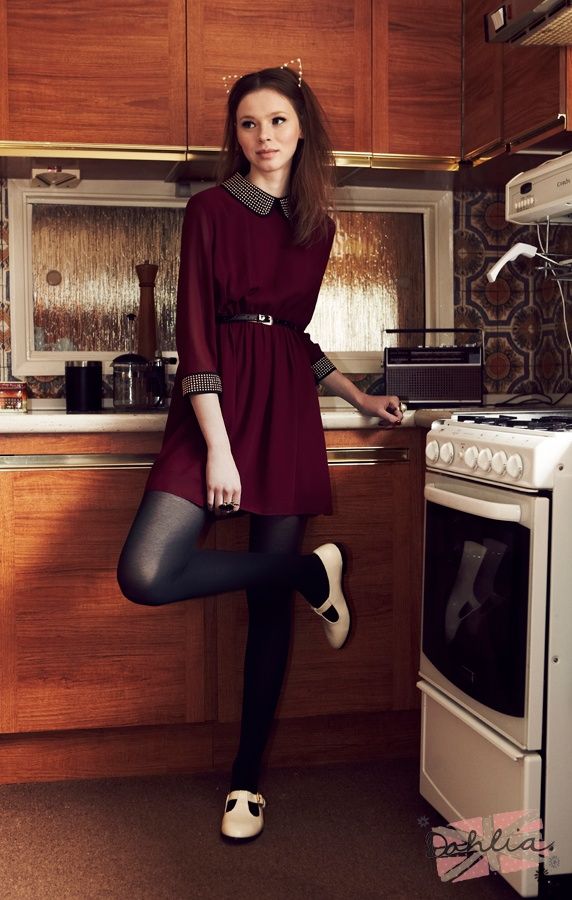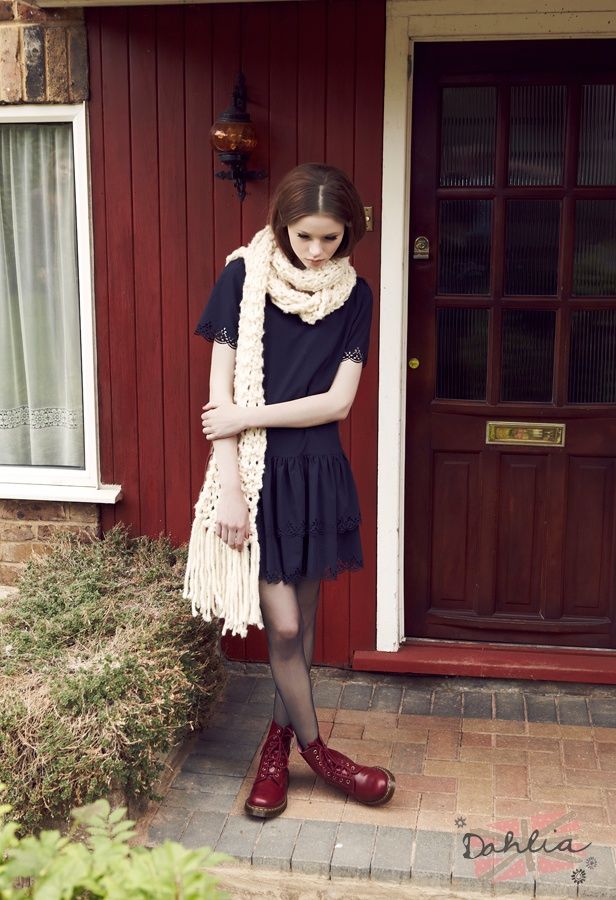 Pics and all credits to
Dahlia Fashion
.
find me on
: