¡Hola chicas! ¿Qué tal vuestro fin de semana? Nosotros le hicimos una fiesta sorpresa a un gran amigo que se va a vivir a Londres a buscar trabajo, y la verdad es que lo pasamos genial, fue divertida y emocionante. José y yo éramos los ganchos y todo salió muy bien. :P Lo malo es la pena que nos da que se vaya, es duro ver como amigos se van poco a poco a buscar un futuro mejor que en nuestro país no es posible tener. A este paso cuando vaya a Londres a ver a mis amigos voy a tener que hacer una quedada con toda la gente que se ha ido ya... Maldita crisis, ¿verdad?
Me he dado cuenta que me gustan mucho los vestidos que mezclan tejidos o estampados diferentes. En este caso, el vestido con la parte de arriba de punto y abajo de tejido con estampado de cuadros da la sensación de ser un jersey y falda por separado. Lo combiné con mi abrigo verde tartán para dar un poco de continuidad a la falda.
El bolso me gusta mucho, es un bolso marrón y verde muy sencillo, con apariencia vintage (y no lo es).
Espero que tengáis una semana genial!
I love dresses that mix patterns and textures. For example this dress is knitted and woven at the same time, so it seems I'm wearing a jumper and a skirt. I combined it with my tartan coat to mix it with the skirt.
I love the brown and green bag a lot, it's really useful to wear everyday, and it seems vintage (even if it's not).
I hope you'll have a great week!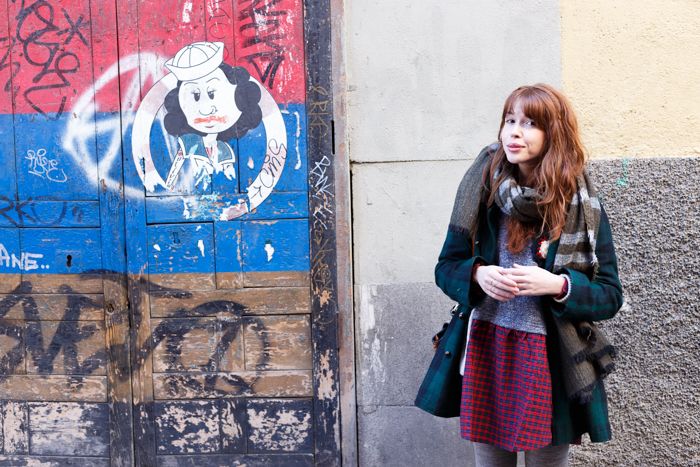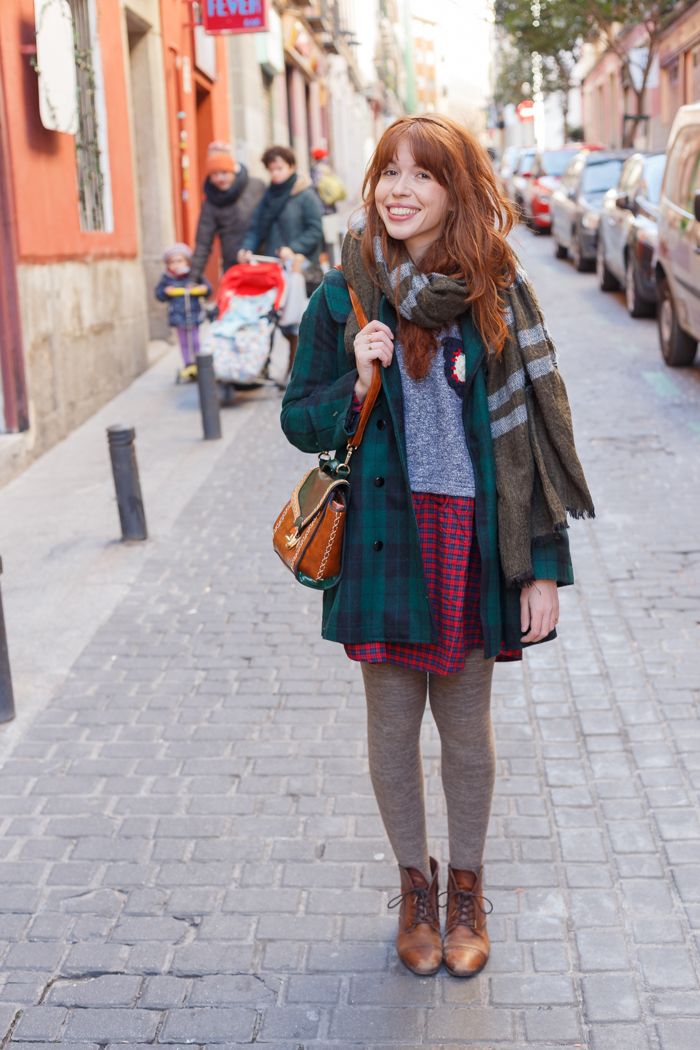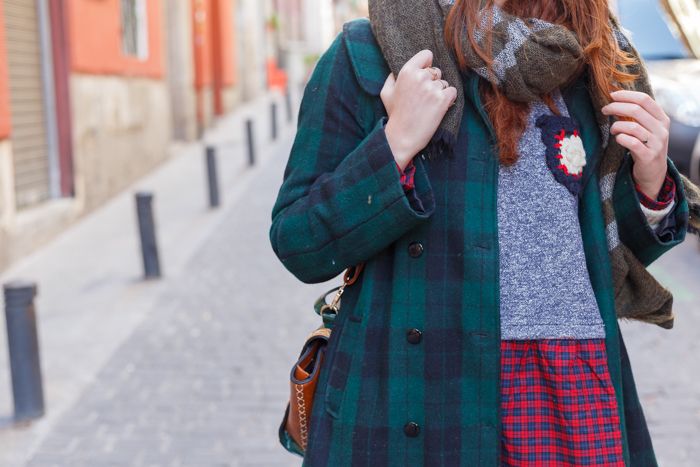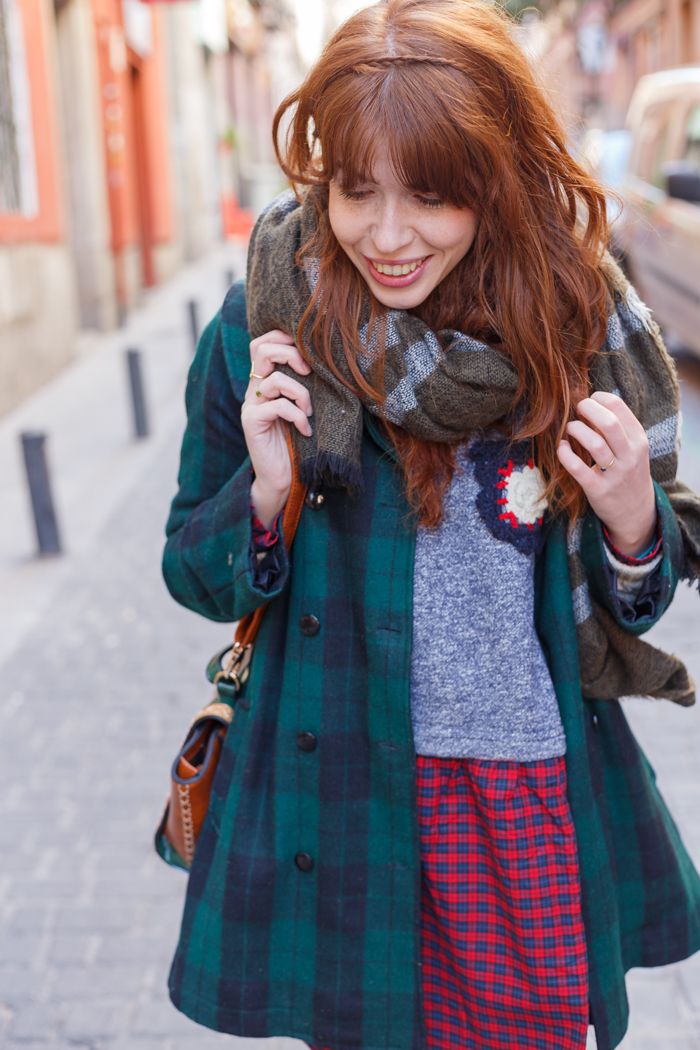 bufanda/SCARF:
zara
| abrigo/
COAT
:
kling
| bolso/
BAG
and vestido/
DRESS
: c/o
asianicandy
| botines/
ANKLE SHOES
:
massimo dutti