outfit video 1 from irislovs on Vimeo.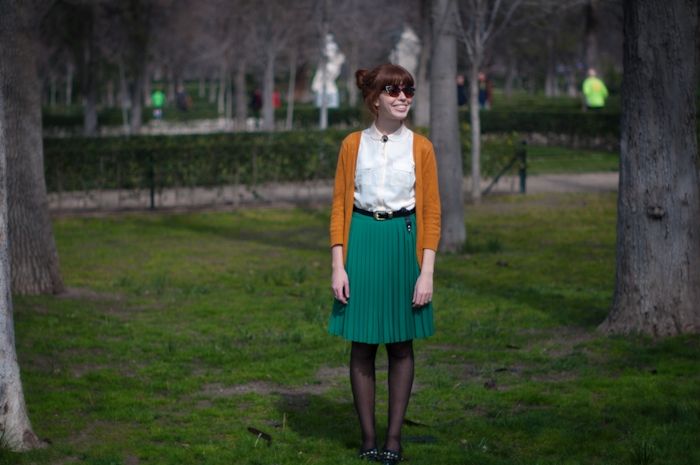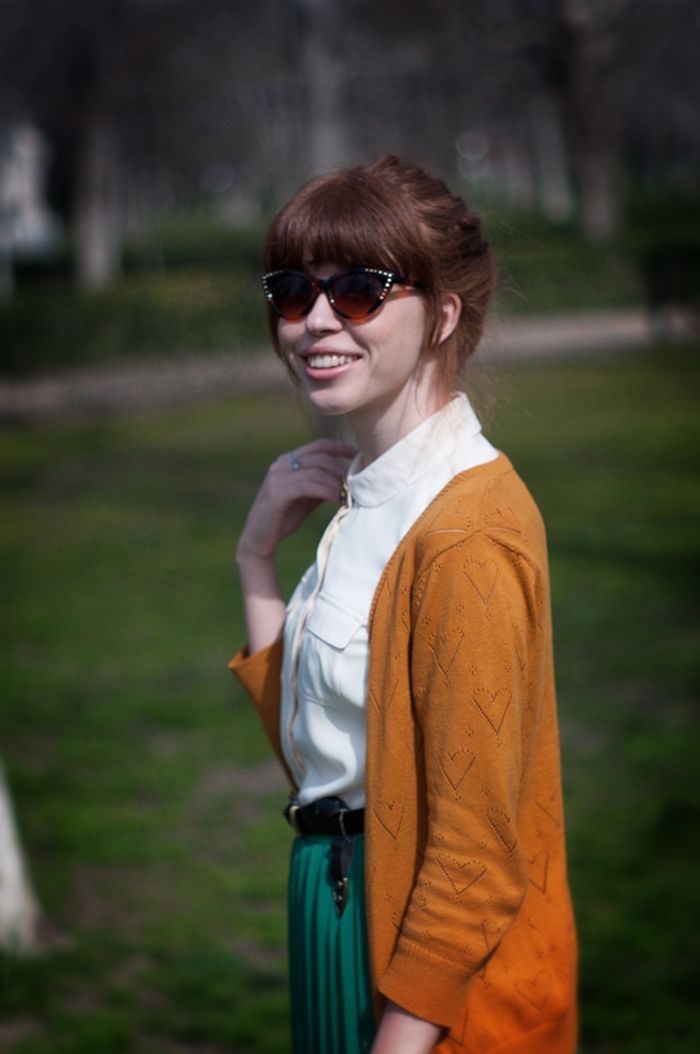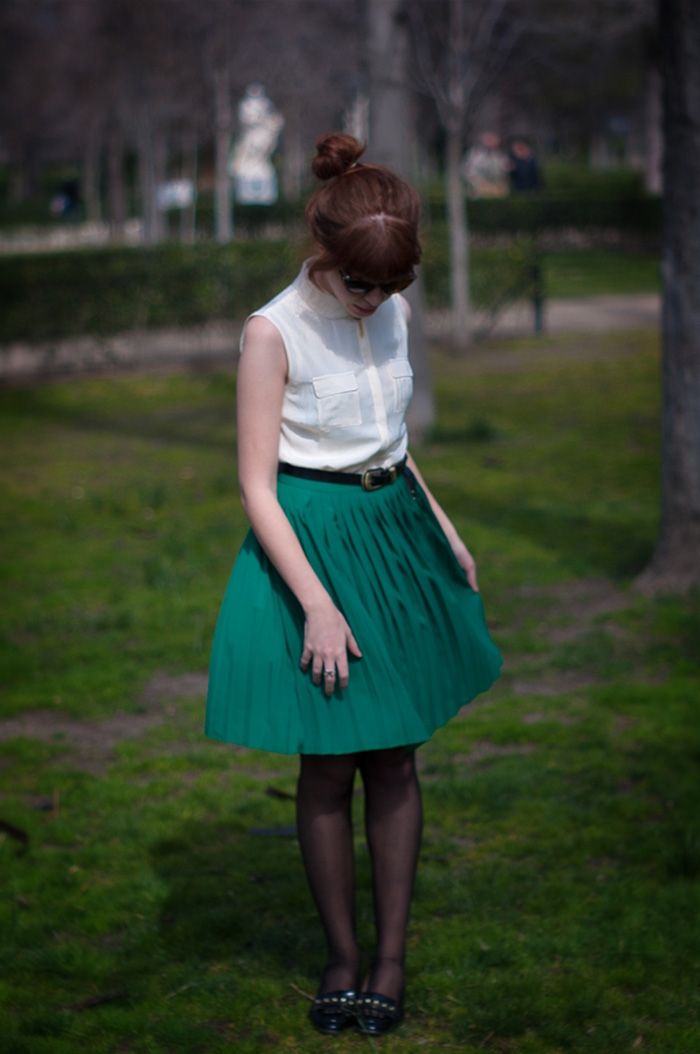 cat-glasses: asos | cardigan: springfield | brooche (cubre botones): amora | bow ring: soufflé | dress: mint and berry c/o zalando | shoes: zara
Hoy José y yo hemos ido a dar un paseo por El Retiro y después hemos ido por primera vez al
Mercado de Motores
. Los que sois de Madrid, ¿lo conocéis? ¡Esta semana hablaré de él en un post!
Ok, ¡me centro en el look de hoy! El
vestido
que llevo lo podéis encontrar
aquí
, es de
Mint and Berry
, una marca que no conocía y ha sido un gran descubrimiento, ¡me he enamorado de un montón de prendas! Además, he querido enseñaros por una parte mis
fotos
y el
mini
video (que podéis ver al principio del post, por primera vez hemos hecho un video de un look, me gustaría saber vuestra opinión!)
, y un
segundo look
(que he creado con polyvore) bastante
similar
, pero en vez de con
cardigan
como en las fotos con
jersey mostaza
si queréis conseguir un look
más abrigado
, y en vez de
mocasines
,
zapatos clásicos
que no pasan de moda.
José and I have been at El Retiro park today, then we went to a new kind of flea market in Madrid, Mercado de Motores (I'll talk about it this week!).
Ok, so let's see my look: you can find the dress here, it's from Mint and Berry, a brand I didn't know and it's been a really great found, did you already know it? I'm in love with many of their pieces now... I wanted to show you my outfit pics, a really short outfit video you can see at the beginning of this post (it's the first one I've ever done and I think I'll do more videos from now on if you like them) and also a second look I created with polyvore. It's so similar to the one I wore.
José ed io siamo stati al parco El Retiro oggi, poi siamo andati ad un nuovo mercato vintage a Madrid, il Mercado de Motores (ne parlerò questa settimana... ho intenzione di parlare di posti che mi piacciono a Madrid così se venite potete andare a posti carini:)).
Ok, parlando del look: il vestito è di Mint and Berry, una marca che non conoscevo e sinceramente mi sono innamorata di vari dei suoi abiti! Volevo mostrarvi le mie foto del look, il mini video che abbiamo fatto e che potete vedere all'inizio del post (è la prima volta che lo facciamo e mi sa che lo faremmo più volte), ed anche un secondo look che ho creato con polyvore, ed è tanto simile a quello che ho portato.
get the look! something similar to what I wore: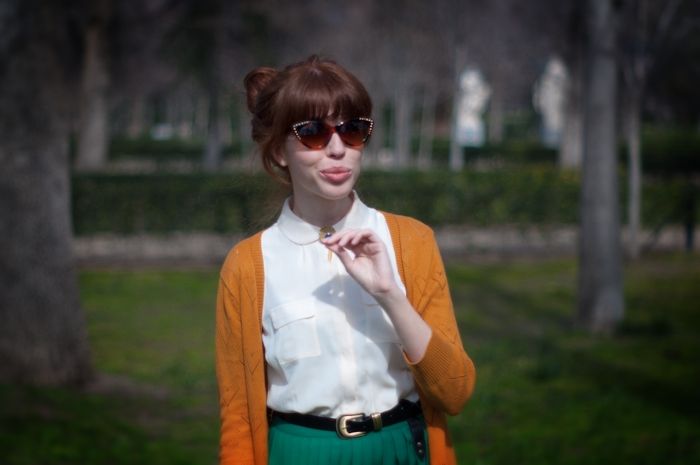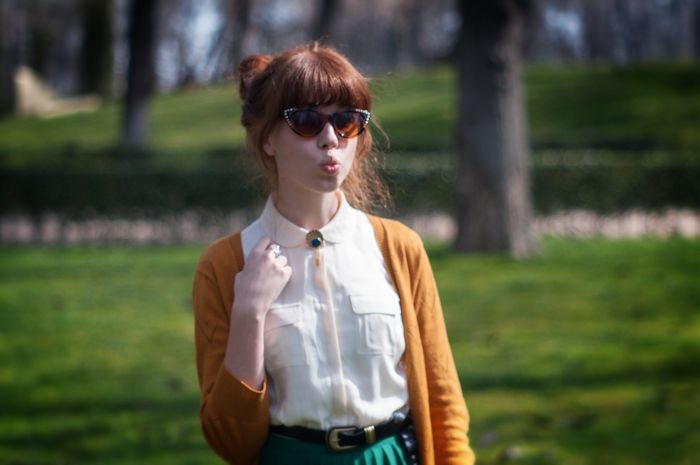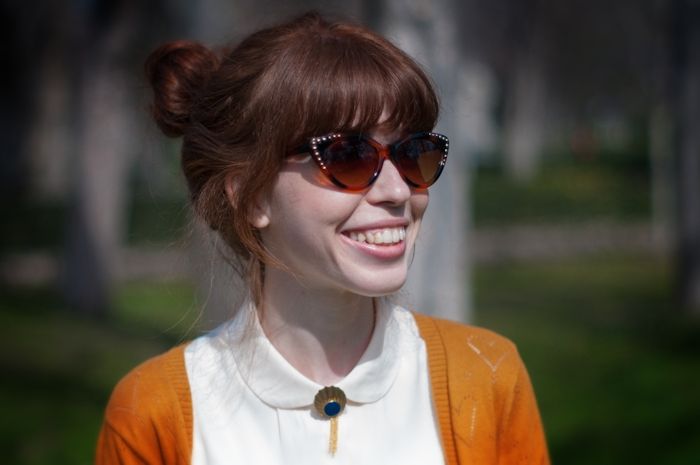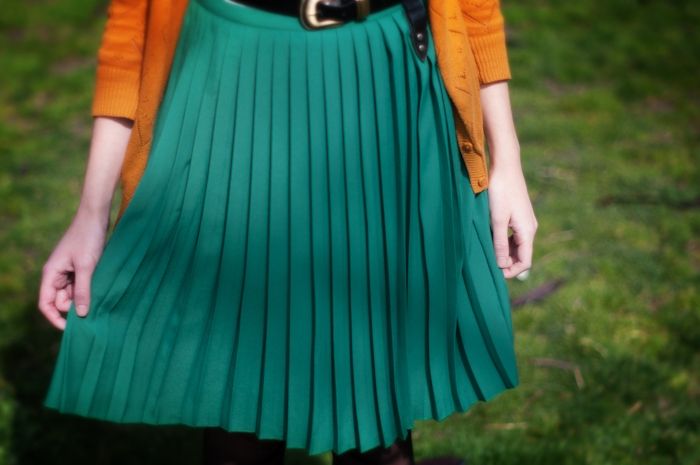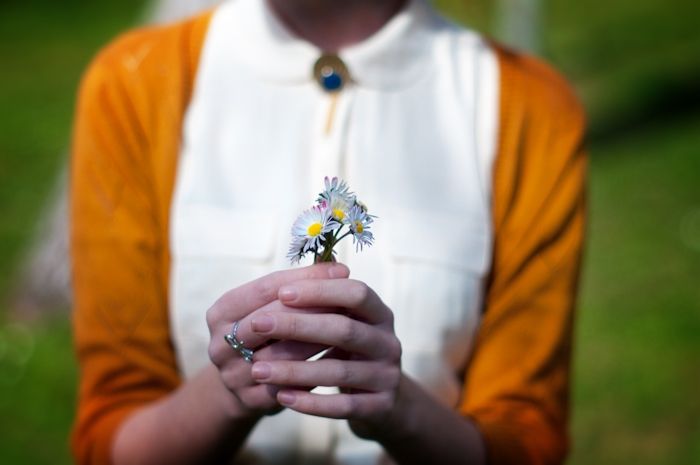 besos, iris xx
find me on
: