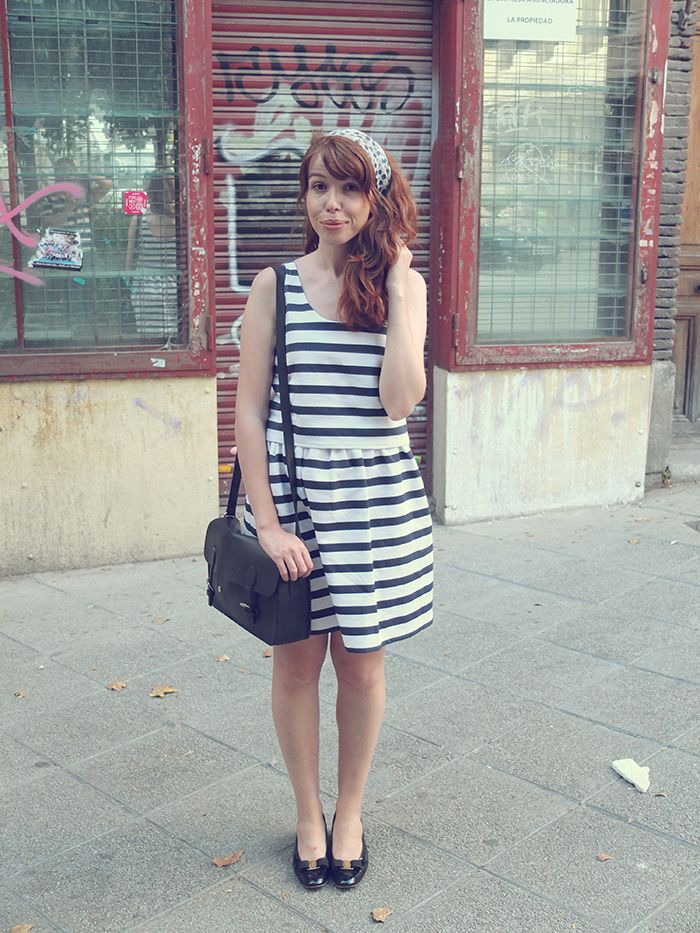 dress/
VESTIDO
: c/o
bluedaleshop
| bag/
BOLSO
:
matteabags
| shoes/
ZAPATOS
:
vintage ferragamo
El domingo pasado fuimos al concierto que daba Ludovico Einaudi en Circo Price en Madrid gracias al cartel de los Veranos de la Villa. Para los que no lo conozcáis, es un compositor y pianista italiano buenísimo, que por ejemplo hizo la BSO de la película "
Intocable
". Yo lo conocí gracias a José, que me invitó al concierto, y ahora no dejo de escucharlo. En directo fue mágico. :)
Terminó justo a la hora a la que empezaba la final del Mundial de fútbol, así que imagináos el plan: salimos súper rápido para ir a casa de mis suegros y verlo con ellos, menos mal que en 10 minutos estábamos allí. ;) Por el camino después del concierto, aprovechamos y en literalmente dos minutos hicimos las fotos de hoy para el blog, quería enseñaros el vestido que llevaba puesto para ir al concierto. Me encanta el efecto dos piezas que tiene, además acabo de ver que está rebajado en la web de
Bluedale
(una pequeña marca
handmade
y
made in Spain
). Es un chollo!
Last weekend Jose and I went to Ludovico Einaudi's concert in Madrid. Do you know him? He's a very famous Italian composer and pianist. He was truly amazing live!
I was wearing this Bluedale striped dress... isn't it cute? Moreover, it's handmade and made in Spain. I love it!
Jose ed io siamo andati a vedere Ludovico Einaudi in concerto lo scorso weekend. E' stato un concerto veramente bello, magico direi. :) Ho indossato questo vestito di Bluedale, una marca handmade e made in Spain. Perfetto!