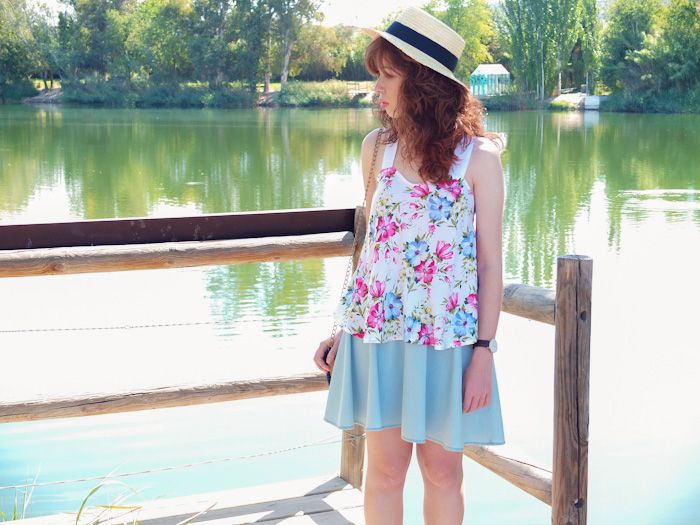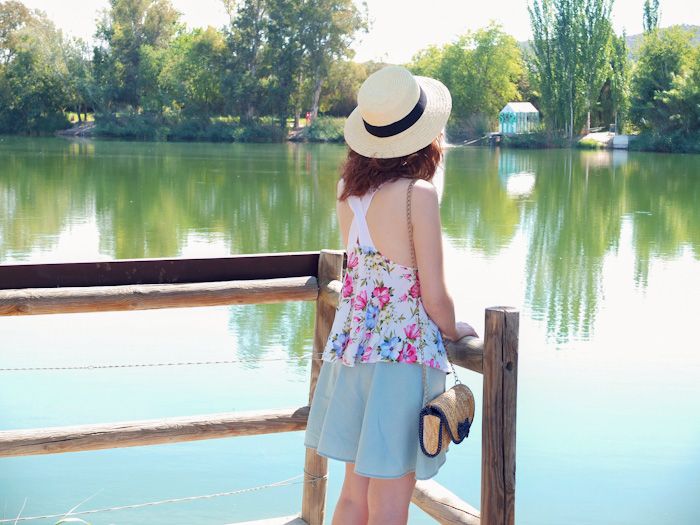 top: c/o
bluedale
| skirt:
brandy melville
| bag:
pepaloves
(old) | shoes:
hakei
El finde pasado me corté un poco el pelo y justo después fuimos a dar una vuelta aprovechando que hacía muy buen día. Me puse este top floral de Bluedale que no puede gustarme más (ahora está en rebajas), es súper fresquito y el tejido es genial, se notan las cosas bien hechas y con mucho amor como todo lo que hacen (ya vistéis su vestido marinero en otro post
aquí
). :) Lo combiné con una falda skater y las ugly shoes (ya empezaba mis ganas de "modo vacaciones" y tenía que notarse ;)) que compré en rebajas en Hakei. Sí, no son las sandalias más bonitas del mundo, son las típicas de guiri de toda la vida, pero son muy cómodas y ¡enganchan! Además, son perfectas para las vacaciones que empiezo el viernes (seguiré publicando por aquí y sobre todo en instagram @irislovs), en donde el qué pueda pensar la gente me va a importar bien poco :P. Me apetecía llevar algo súper cómodo y cumplen su función.
Espero que os guste!
This was an outfit I wore last weekend, with a Bluedale top (I love the way this brand made all their clothes, their quality is great!), a skater skirt and my ugly and so comfy shoes. I start my holidays on Friday and cannot wait! Hope you like it!