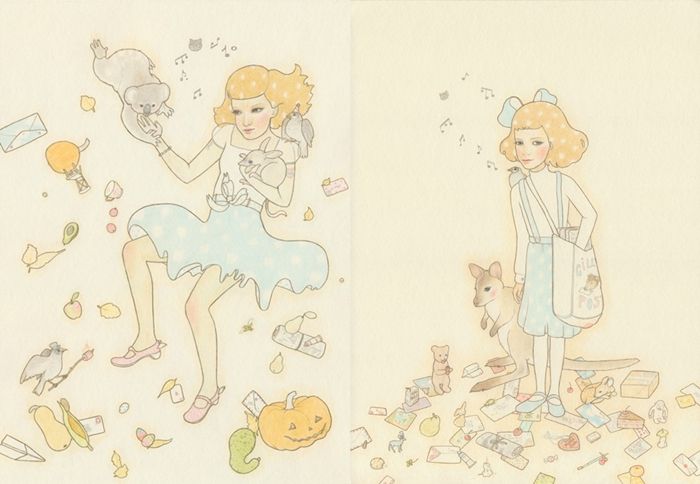 Lilly Piri es una ilustradora australiana que consigue crear una galaxia paralela en sus dibujos. Espero que os guste conocerla un poco más!
* Cuéntanos algo sobre tí.
Soy Lilly Piri, me encanta dibujar y pintar.

Lilly Piri is an australian illustrator that creates a galaxy with her drawings. I hope you like to know her a little bit more.
* Tell us something about yourself.
My name is Lilly Piri, I love to make drawings and paintings.

* Dónde encuentras la inspiración?
De la naturaleza, suburbios y de mi entorno.
* Where do you find inspiration from?
From nature, suburbia, and my surroundings.
* Cómo es el estudio donde trabajas?
Solo es un escritorio, así que no es muy emocionante! La verdad es que es un pequeño escritorio o un caballete.
* What's your work space like?
It's just a desk, so not very exciting! Actually, it's always been a small desk or an easel.
* Cómo crees que ha evolucionado
tu trabajo
?
Es más colorido de lo que solía ser.
* How do you think your work has evolved?
It's more colourful than it used to be.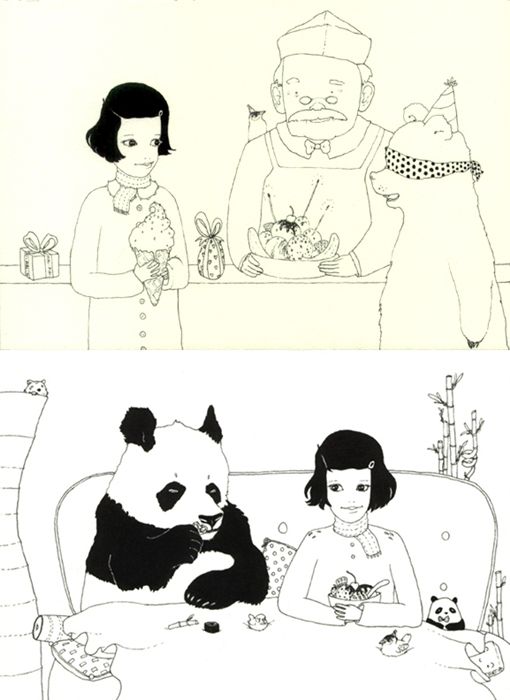 *
Cuéntanos alguna noticia o algún proyecto que te gustaría compartir.
Bueno, mis Pop Kitties!
* Tell us some news or projects you'd like to share.
Well, my Pop Kitties!
And I'm working on a new series, but it's more fine art than what I usually make.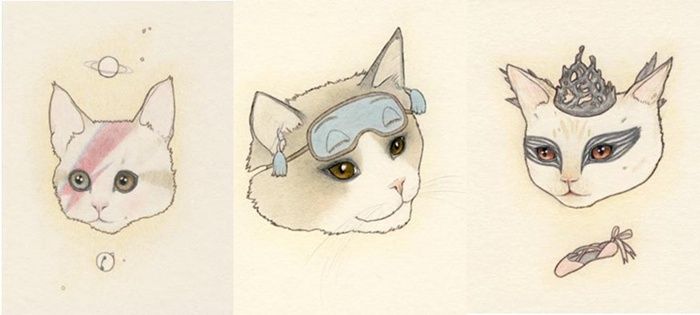 * Recomiéndanos:
- Una canción.
Dink's Song by Bob Dylan
- Una receta. Bizcocho de plátano.
- Un lugar para perderse. Melbourne.
* Recommend us:
- One song. Dink's Song by Bob Dylan
- One recipe. Banana Cake (click here to see it).
- A place to get lost. Melbourne.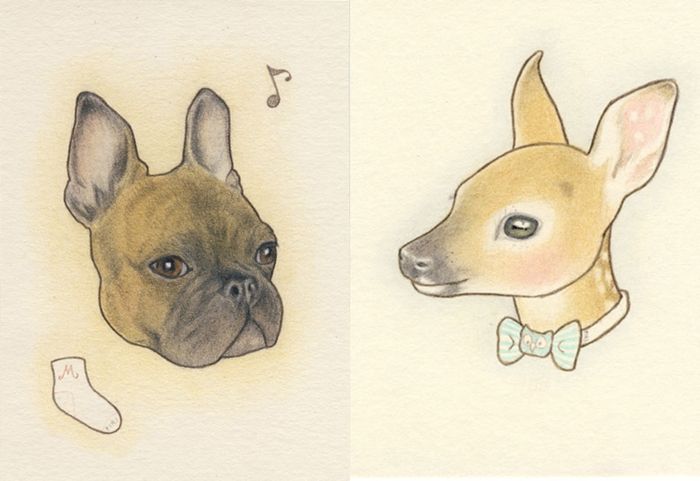 All drawings are copyright of Lilly Piri.


Follow me on: